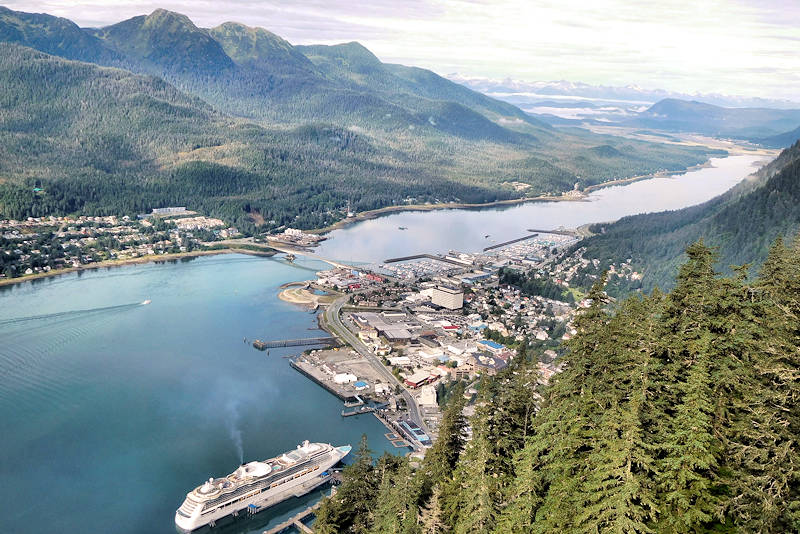 We journeyed to Juneau, Alaska, for a week of adventures in 2017. Lucky for us, our friends Brandy & Eric moved to Juneau a few years ago. So they showed us around this paradise. We rented a house on the bay with many super scenic options for exploration within a short drive – by land and by sea.
Juneau offers the best of Alaska in one small area. Plus, this unique small town of about 32,000 people is not accessible by road. So you must arrive by airplane or boat. This is especially interesting since it's the capital city of Alaska. Many visitors arrive in Juneau via massive cruise ships, but they only get a limited glimpse of the area.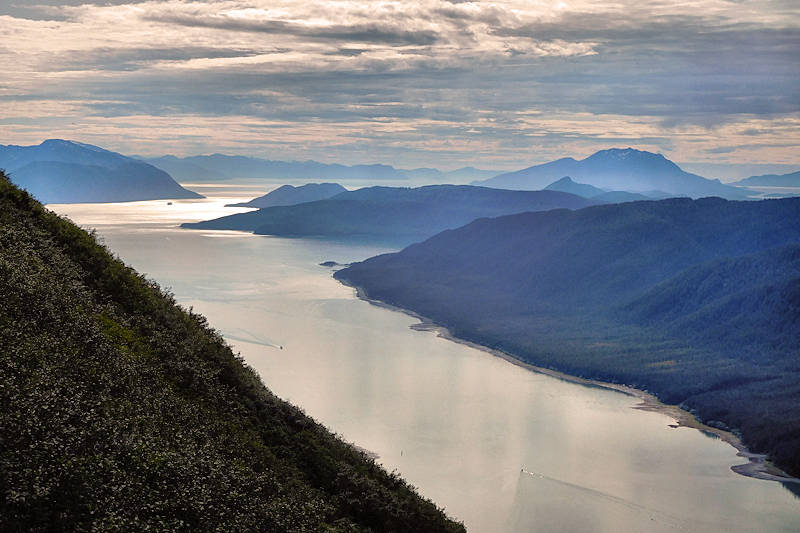 From downtown Juneau, take the tram up to Mt Roberts and then take a hike with panoramic views overlooking the town (top photo) and waterway.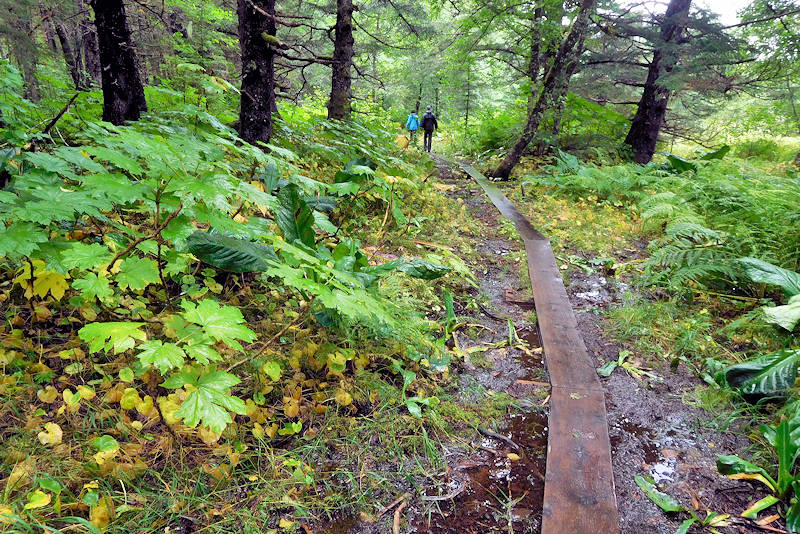 The hike at Point Bridget State Park takes you through a very lush temperate rain forest to the coast. With rain falling on 236 days a year, bring your raincoat!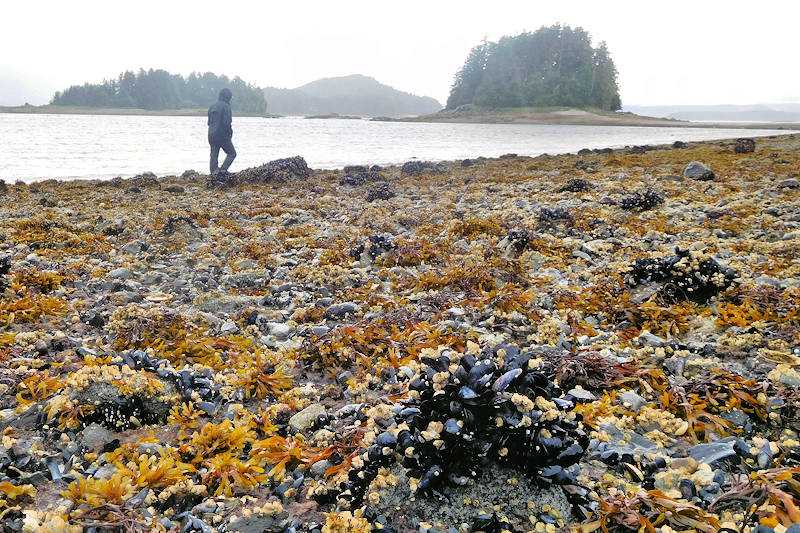 Walking the beach at Auke Bay Recreation Area in Tongass National Forest. A great spot to see bald eagles.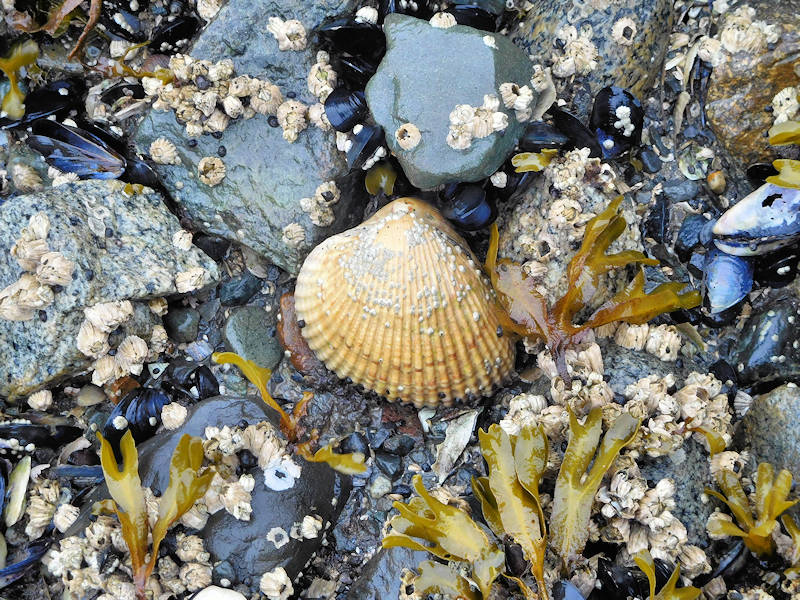 A walk along the shore, especially at low tide, reveals beautiful creations and sea life.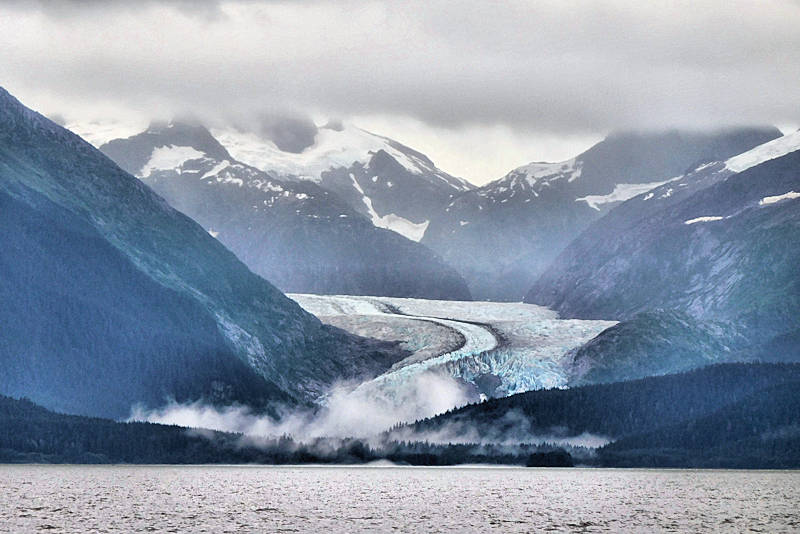 Juneau's famous Mendenhall Glacier as seen from Glacier Highway.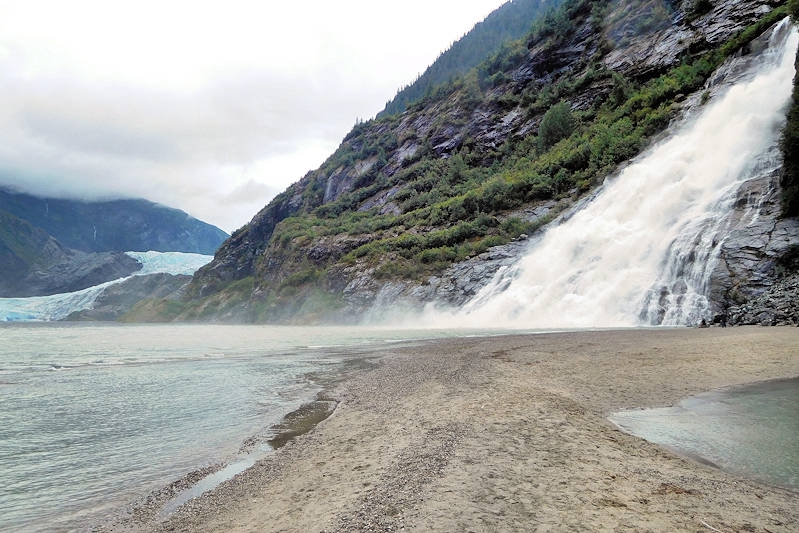 From the Mendenhall Glacier Visitor Center in Tongass National Forest, walk by the lake to Nugget Falls.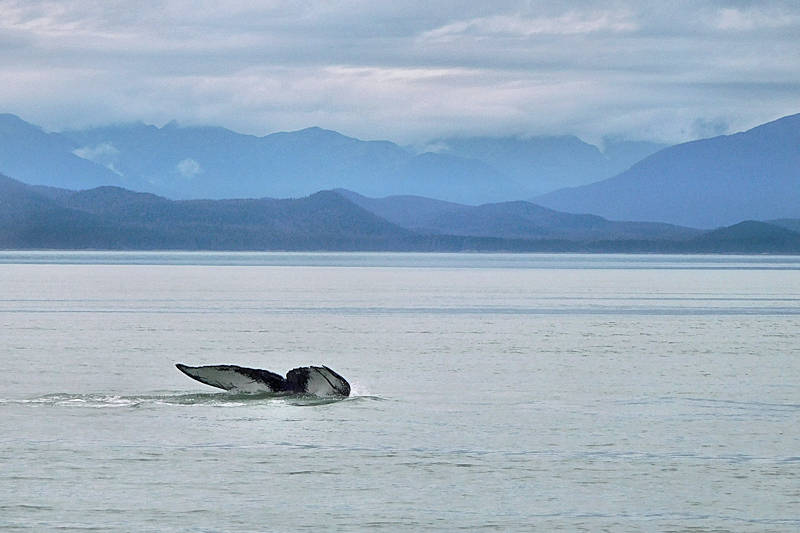 A whale watching trip is a must! We saw many, especially on the longer trip to Tracy Arm.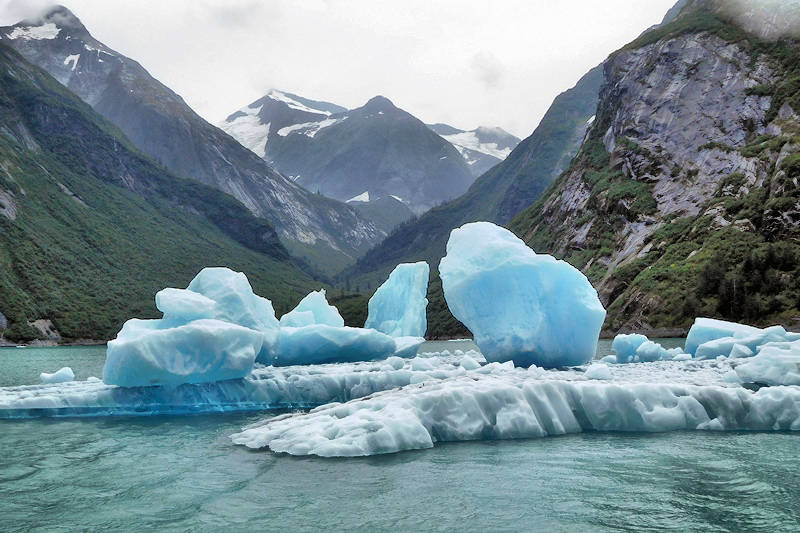 The all-day boat tour from Juneau to Tracy Arm fjord was fantastic with a big variety of views of the Tongass National Forest – including icebergs.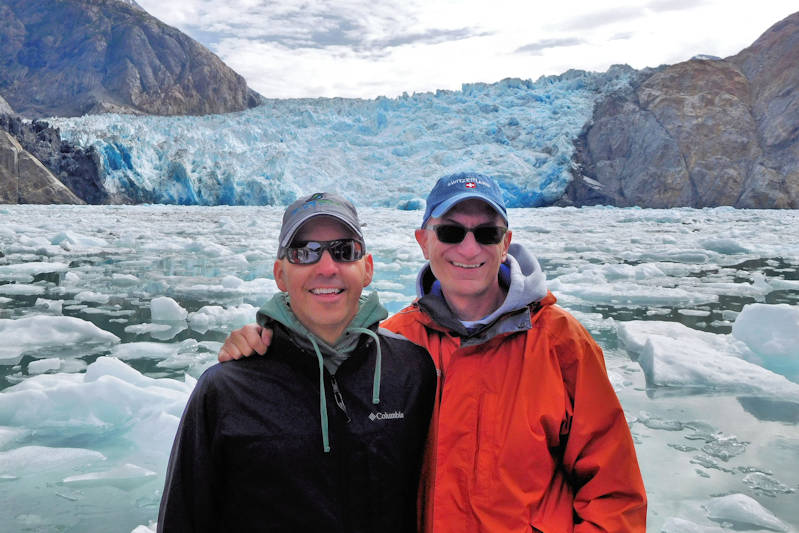 Our boat navigated through the icebergs to get a great look at Sawyer Glacier.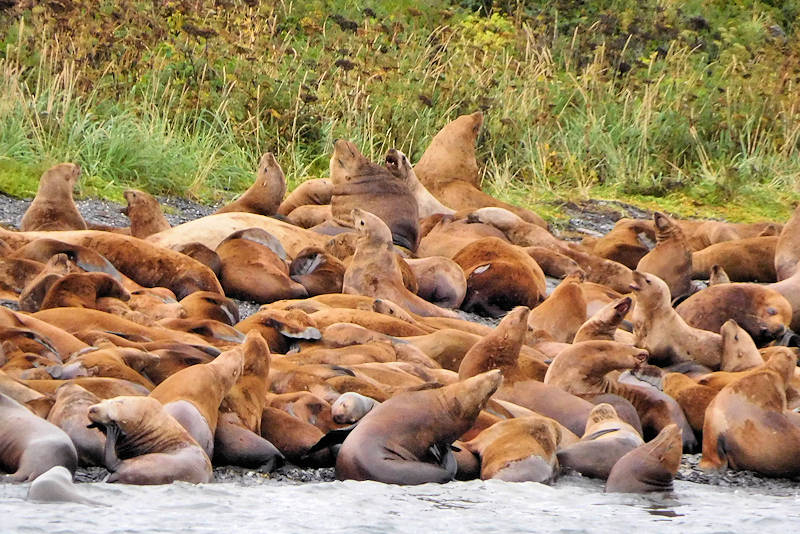 Get a close-up look at sea lions during a whale watching boat tour.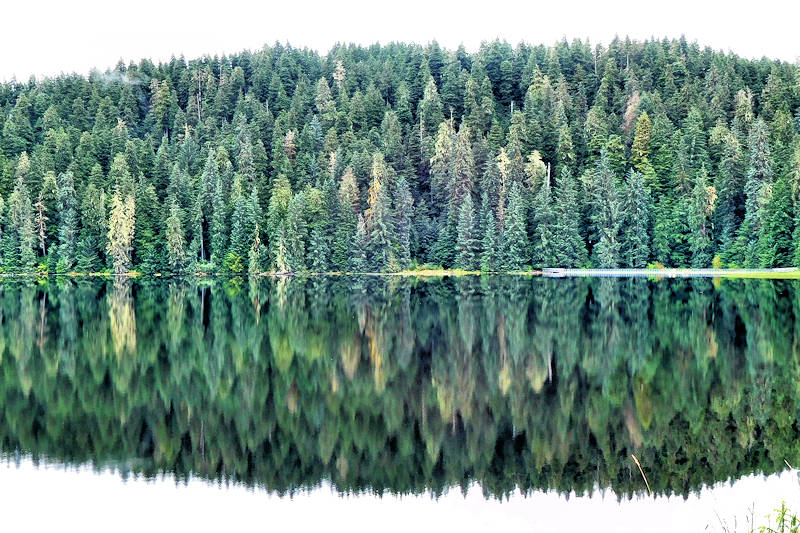 In town, hike around Auke Lake near Mendenhall Glacier.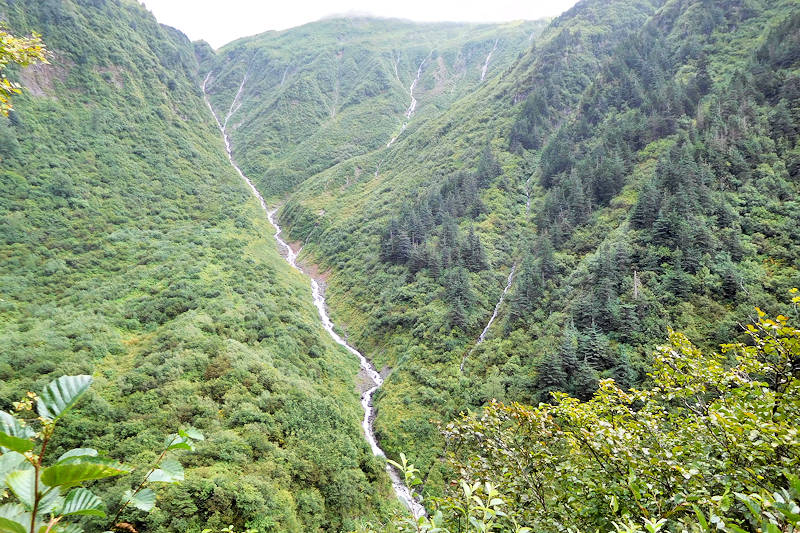 Perseverance Trail takes you into a gorgeous canyon with dramatic views and multiple waterfalls.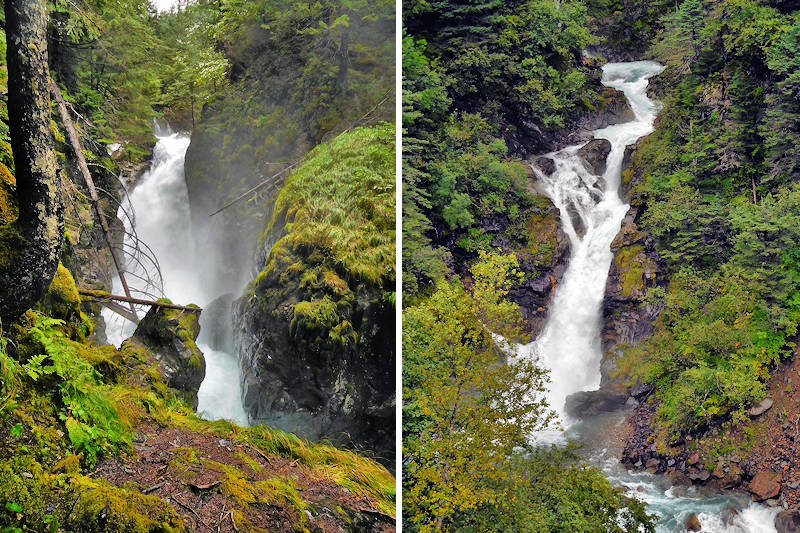 From the Perseverance Trail, get a great view of Ebner Falls and hike down for a closer look.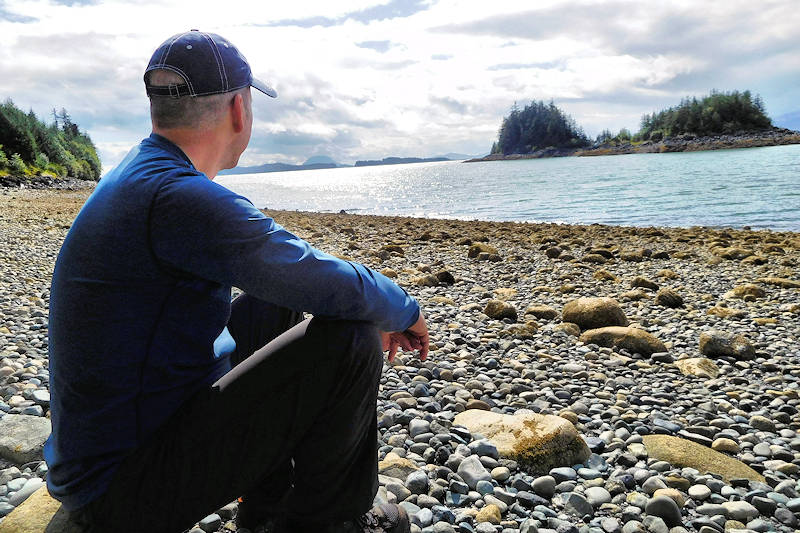 As you drive "Out the Road", stop at Eagle Beach.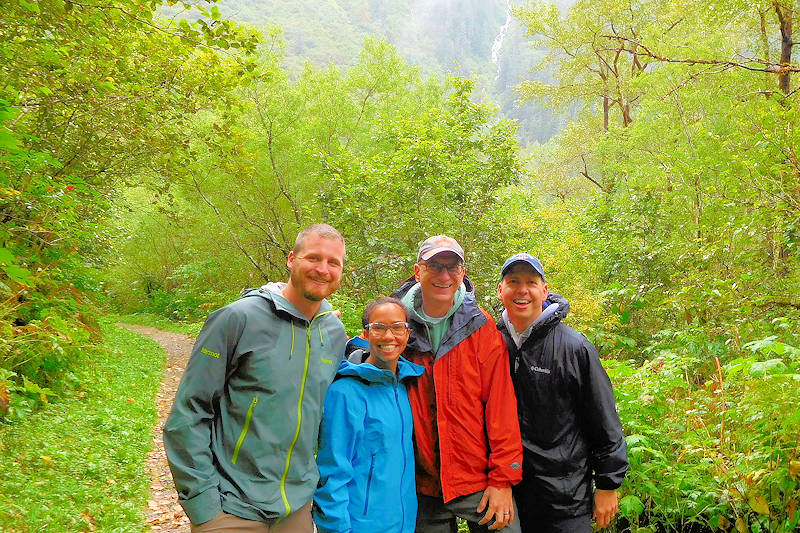 Thanks to our friends and guides, Eric & Brandy Scott. They love living in Juneau, so they are super ambassadors for the area.