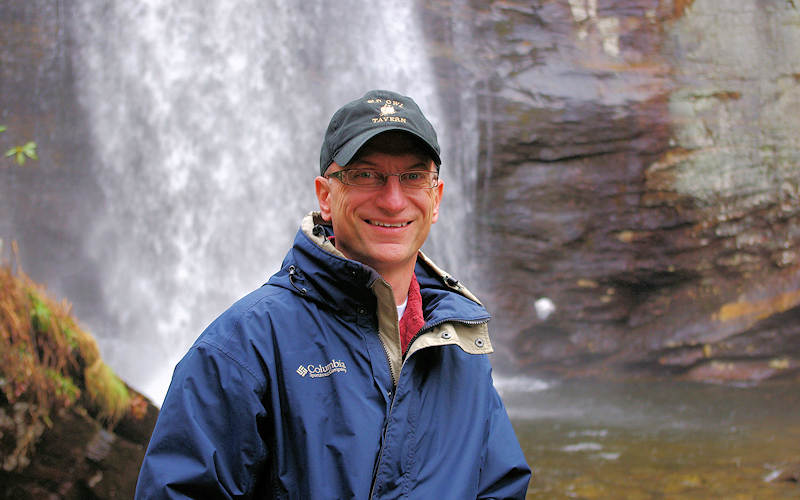 Howdy! I love exploring and helping others do the same. Lucky for me, I made a tourism & hospitality marketing career doing that. I currently live high in the Blue Ridge Mountains above Banner Elk, North Carolina. Here's my journey:
Biography Short Version
I'm a lifelong North Carolina resident with an early passion for planning trips and traveling the state. While attending Catawba College in Salisbury, I started my career in tourism at the NC Transportation Museum. After college, I moved to Wilmington to manage a camera store and photography lab in historic downtown Wilmington in the early 1990s. Next, I headed back to the Piedmont to help reopen Chinqua-Penn Plantation museum in Reidsville – directing retail, events and public relations. I started my Asheville adventures as marketing director of Richmond Hill Inn in 1997. While at the inn, I began RomanticAsheville.com Travel Guide in 2003. I relocated to Greensboro in 2004 to become the Director of Marketing for Quaintance-Weaver Restaurants & Hotels with two boutique hotels and four restaurants.
Concurrently, I grew RomanticAsheville.com organically to cover most of western NC. By 2018, the website received 5.5 million visits annually and reached another million people monthly on social media. In 2018, I was honored with the CHARLES KURALT AWARD by the NC Travel Industry Association for bringing exceptional, positive public attention to North Carolina. I sold RomanticAsheville.com in 2019 and now focus on marketing and communication projects for small businesses and non-profits – simplifying today's overwhelming digital options by adapting "old school" marketing basics. I live in Banner Elk.
Current Projects
Mark File Biography Extended Version
I'm a North Carolina native with many wonderful memories of traveling the Blue Ridge Mountains and North Carolina coast as a youngster with my trusty Kodak Instamatic 126 Camera. While attending Catawba College in Salisbury, I kicked off my career in tourism at the NC Transportation Museum in Spencer (mid 1980s), giving tours and organizing train excursions. My love for photography and writing flourished as I helped to publish the college newspaper and yearbook. Summers were spent on Wrightsville Beach helping my aunt run her ocean-side inn (The Glenn). From cleaning restrooms to meeting visitors from around the world, I quickly gained great respect for hard working innkeepers.
After college, I moved to Wilmington to manage a camera retail store and one-hour photo lab in downtown (Cape Fear Camera). That was in the late 1980s, the heyday of film! Since many of my customers were tourists, I constantly gave travel advice and taught them to capture great souvenir photos. While at the coast, I helped to kick-start a regional travel magazine.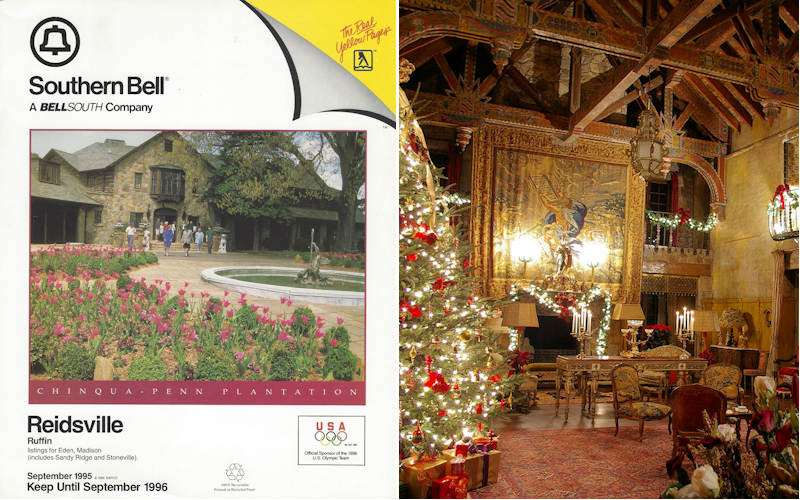 In 1994, I moved back to Piedmont North Carolina to help reopen Chinqua-Penn Plantation in Reidsville, a fascinating historic house museum. We were in "sink or swim" mode to revive a tourist attraction in the middle of nowhere. Since it was a non-profit with no marketing funds, I quickly figured out the value of grassroots marketing and public relations. From taking photos and creating events to pitching all sorts of story ideas for media, the hard work paid off with $400,000 in PR and on-site filming of the movie Lolita! My photographs were published on the cover of the local phone book (a big deal back in the 90s!) and in many newspapers and magazines.

I began my Asheville adventures as marketing director of Richmond Hill Inn in 1997. What a place! The AAA Four Diamond Inn was centered around the grand Pearson Mansion built in 1889 (sadly burned in 2009). As Director of Marketing and Public Relations, I cut their ad spend by 55% while increasing revenue by 25%, discovering the joy of tracking advertising campaigns. I built the first website for the Inn in 1998. I recruited $600,000+ of media coverage, including a rare four-page Southern Living magazine spread and many television features.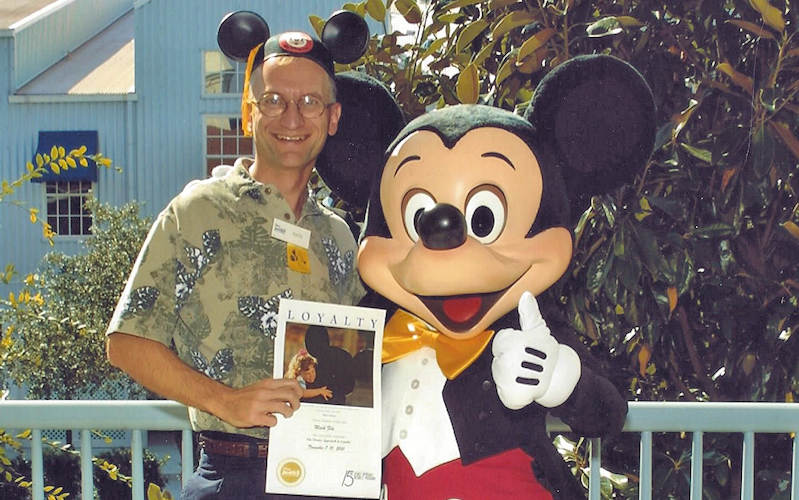 With my longtime passion for helping people create their perfect vacation, I got insight from Mickey Mouse himself at Disney Institute in the late 90s.
While at Richmond Hill Inn, I started RomanticAsheville.com in 2003 to help our guests plan their vacation. Due to the impending sale of the inn, I left in 2004 for Greensboro to work with Dennis and Nancy at their company, Quaintance-Weaver Restaurants & Hotels. Once again, I was fortunate to work with some amazing mentors as I developed a comprehensive marketing strategy for four restaurants and O.Henry Hotel.
One of my first roles at QW was orchestrating projects related to the design and construction of Proximity Hotel. It opened in 2007 as the "greenest" built hotel in America, earning the LEED Platinum certification by the US Green Building Council (the first hotel in America to receive). Public relations efforts after opening resulted in $1.3 million in media coverage.
In my spare time, I nurtured RomanticAsheville.com as a passion project and hobby. As it grew, I reduced my roles at Quaintance-Weaver. Also during this time, I consulted with many bed and breakfast inns with website development, photography and marketing plans. Whew! That was a busy time since I had projects from Michigan to Grand Cayman.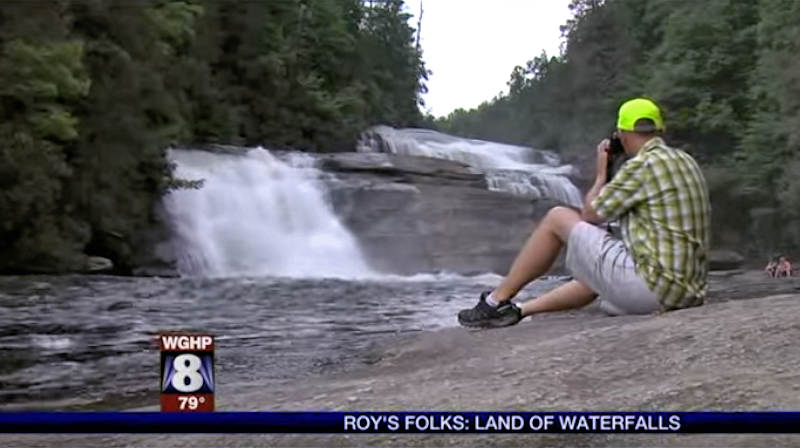 As RomanticAsheville.com grew, it became my "full-time job" in 2014. I expanded the 800-page guide to cover 16 counties and 40 towns in western North Carolina – working closely with Biltmore Estate, Blue Ridge Parkway and National Forest Service to name a few. I customized promotions for 300+ small businesses to take advantage of the 5.5 million annual website visits from 200 countries. I reached more than a million people each month on social media. Several viral Facebook posts topped one million reach.
The website certainly gave me a good excuse to travel extensively in the Blue Ridge & Great Smoky Mountains to capture waterfalls, hiking trails and countless things to do.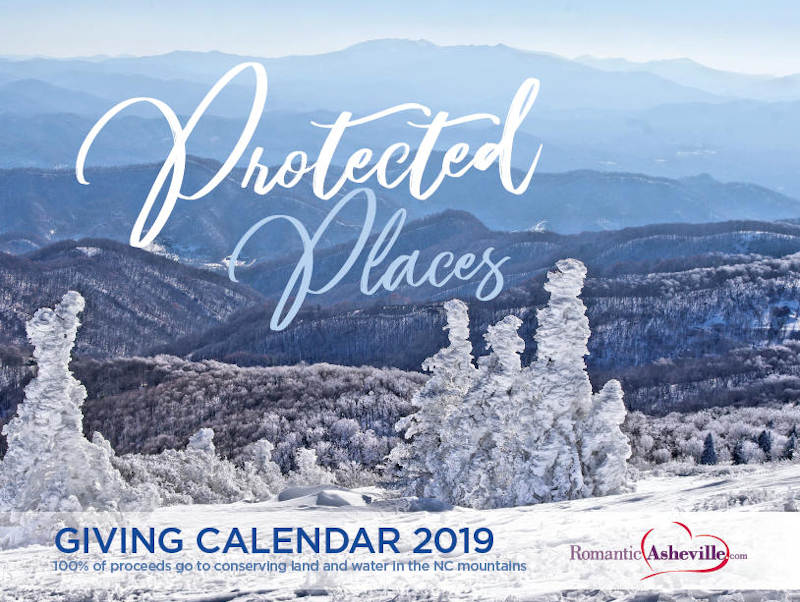 In appreciation for the amazing community of support I received, RomanticAsheville.com donated more than $1 million in paid and in-kind sponsorships to 200 non-profits in tourism, arts, history and environment during 16 years. I used some of my 2,000+ images from RomanticAsheville.com to create a series of "Giving Wall Calendars" as a annual end-of-year fundraiser for land and heritage conservation.
My passion for promoting North Carolina led me to be featured as one of "Roy's Folks" on WGHP TV News three times. See a fourth feature they created that includes them all.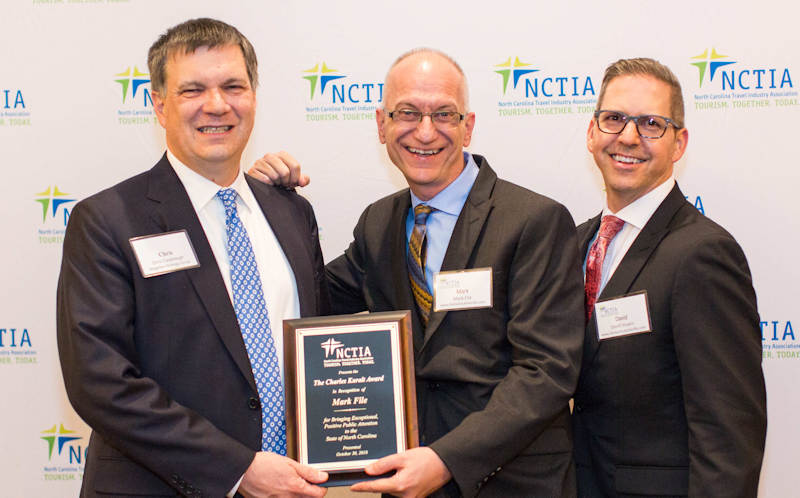 In 2018, I was honored with the CHARLES KURALT AWARD by the NC Travel Industry Association for bringing exceptional, positive public attention to the State of North Carolina through some form of mass communication. Thanks to Chris Cavanaugh (left) for his nomination. Thank you to my husband David Soyars (right) for his cheerleading.
In April 2019, I sold RomanticAsheville.com since it outgrew my one-person operation. Today, my husband David and I live in Banner Elk, enjoying the endless outdoor activities and Blue Ridge Mountain scenery. Of course, we love to travel – see our trip photo guides.
I will continue to help non-profits and travel-related small businesses with communication projects that focus on grassroots marketing, public relations and online messaging. Let me know if I can be of service!
Contact: me @ markfile . com.