Chicago is such a fantastic "big city" to visit. I've been many times, and I've always been fascinated with its downtown architecture. Most of these shots were made during visits in 2005-2008.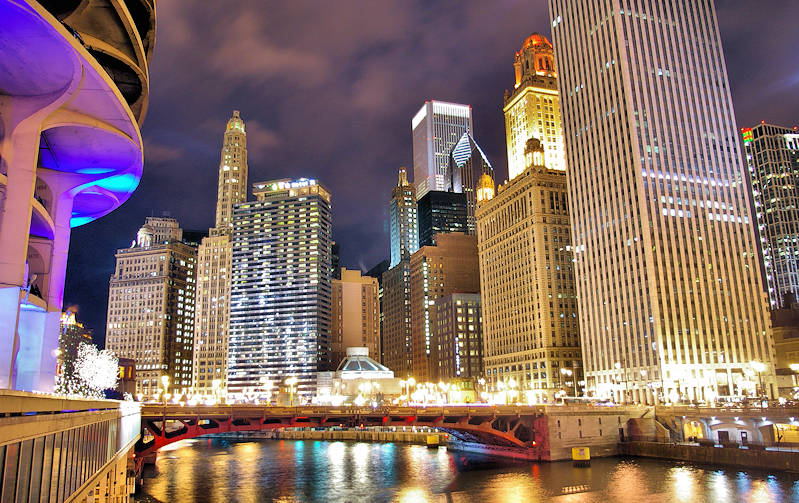 The Chicago River runs through downtown, offering many great vistas of the skyline.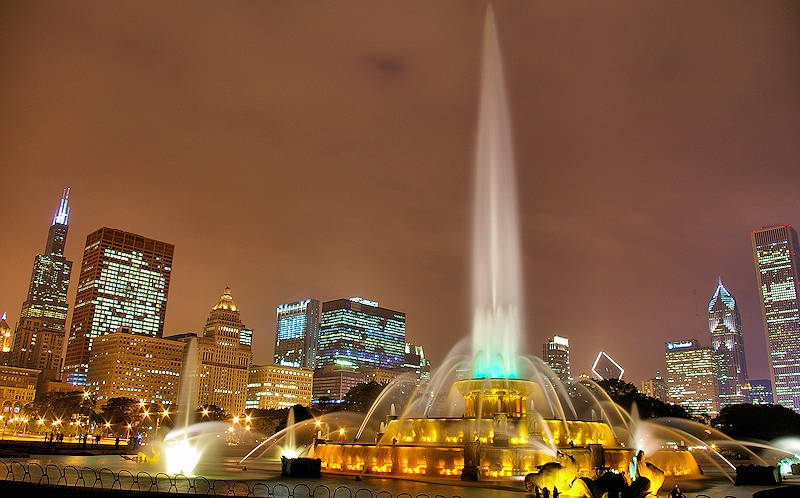 Buckingham Fountain in Grant Park gives a water show at the top of every hour, operating May through mid October.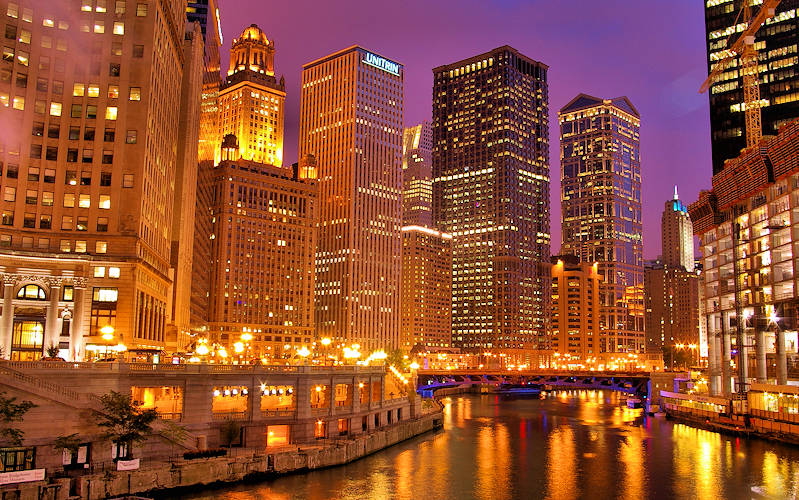 Taking a river cruise via a sightseeing boat is highly recommended! My favorite is by the Chicago Architecture Foundation.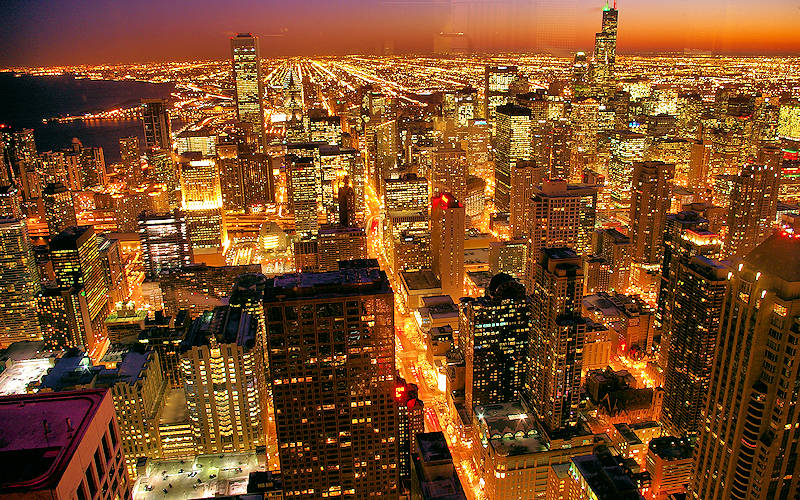 The best downtown Chicago view is from the John Hancock Building on the 94th floor.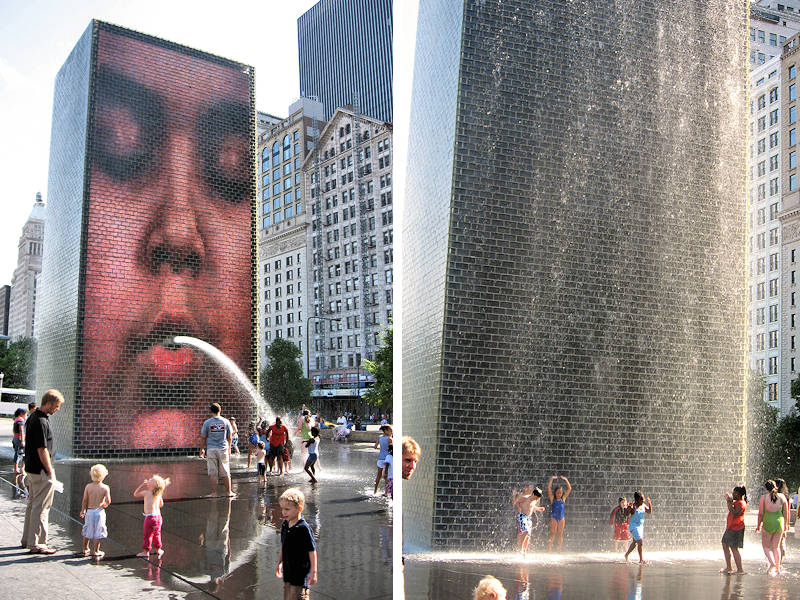 The very ingenious Crown Fountain in Millennium Park brings delight to all ages.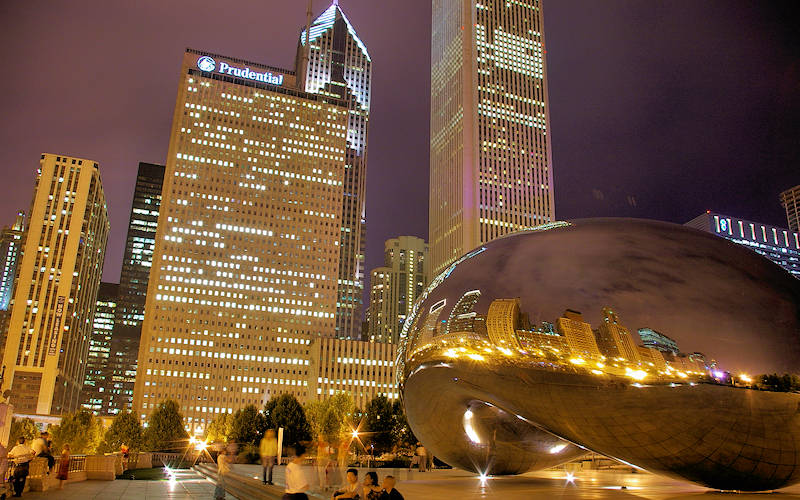 The famous "Cloud Gate" – better known as The Bean – reflects the skyline at Millennium Park.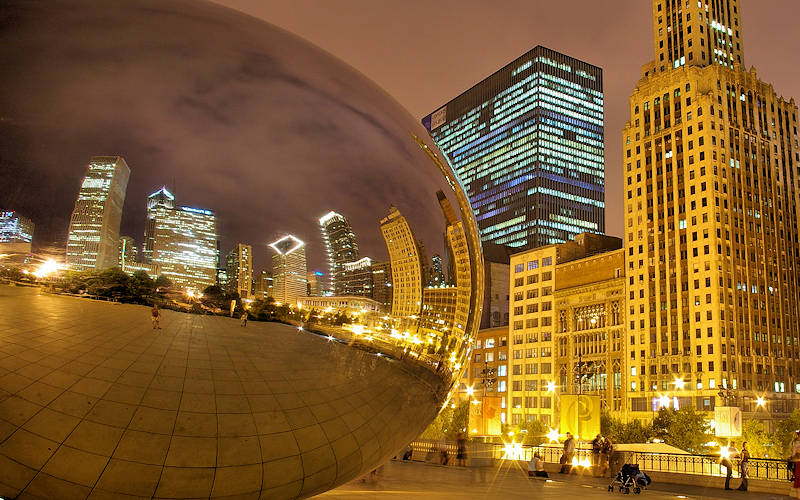 Here's another reflective angle of The Bean.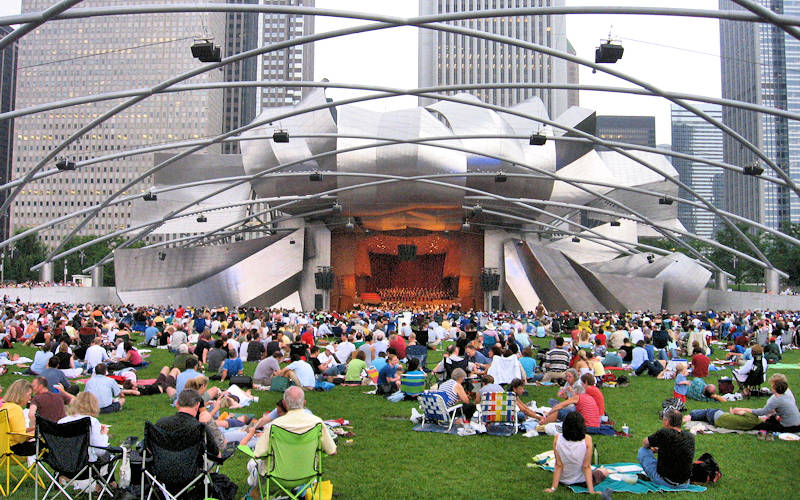 Picnic and enjoy a concert at the Pritzker Pavilion in Millennium Park.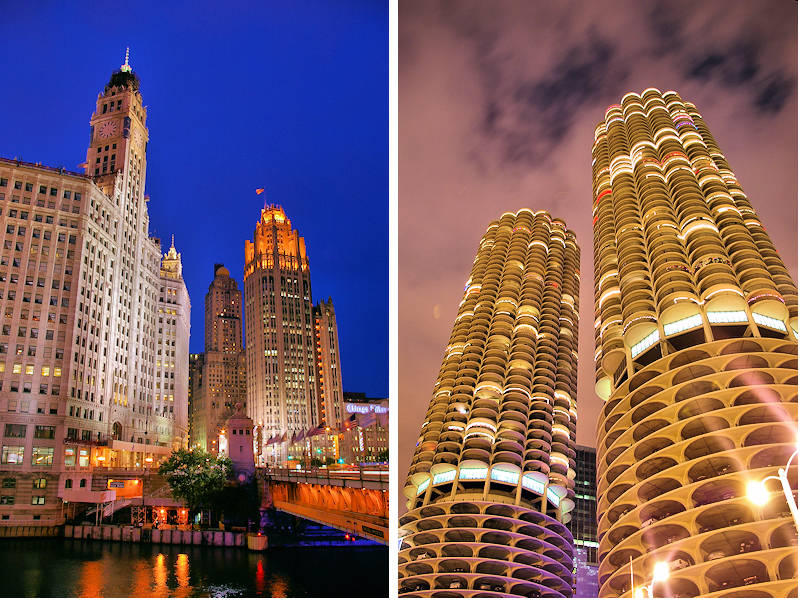 The fabulous Wrigley Building (left) and nearby Marina Towers are two of my favorite buildings. Christmas lights on the condo balconies add a festive look on the towers.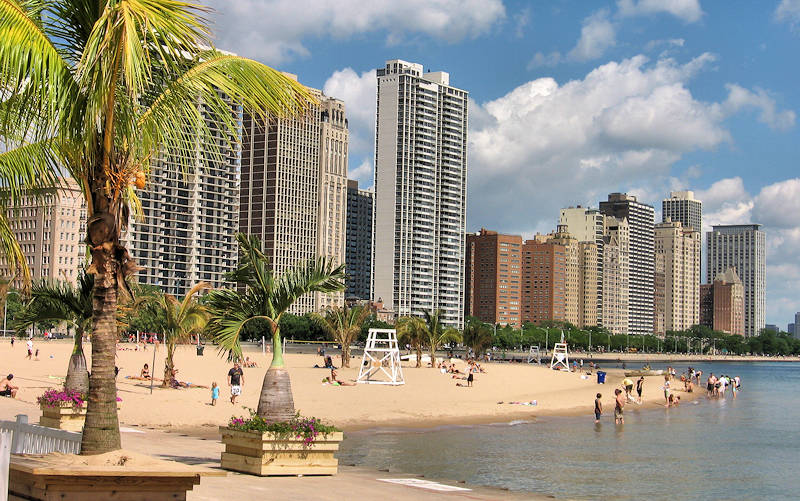 No, this is not Miami Beach… it's North Avenue Beach on the lakeshore of Chicago.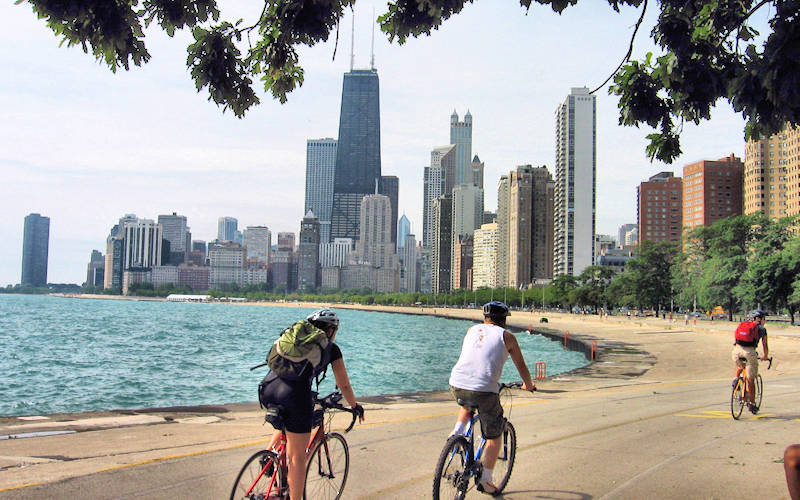 Chicago's Lakefront Trail is so much fun for biking, walking and jogging along the lake for 18 miles. Rent a bike and head north from downtown for best views like this one. The trail connects many lakefront parks with additional trails.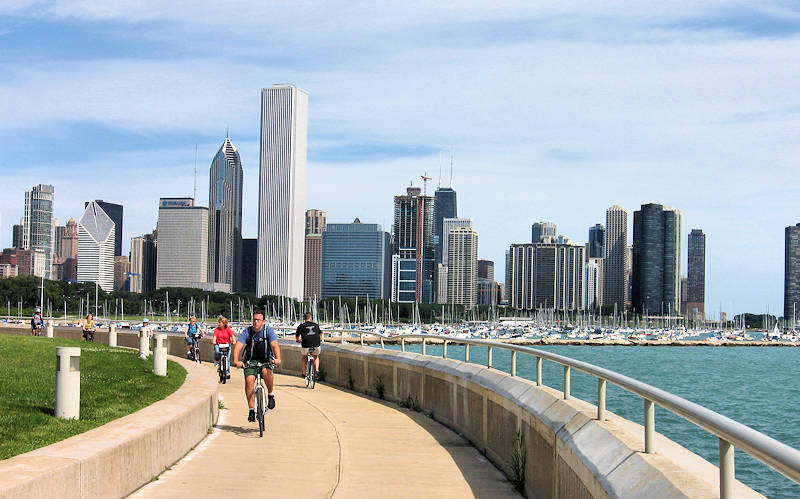 Head south on the Lakefront Trail for this view by the Shedd Aquarium and Adler Planetarium.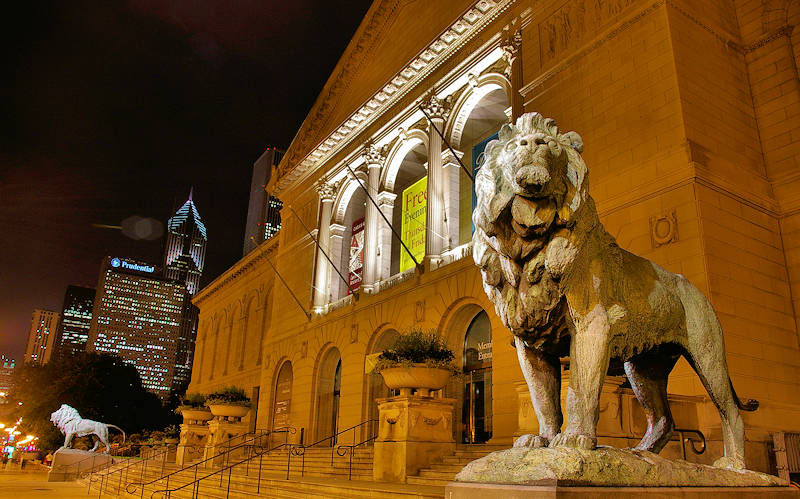 The Art Institute of Chicago is the second largest art museum in the USA.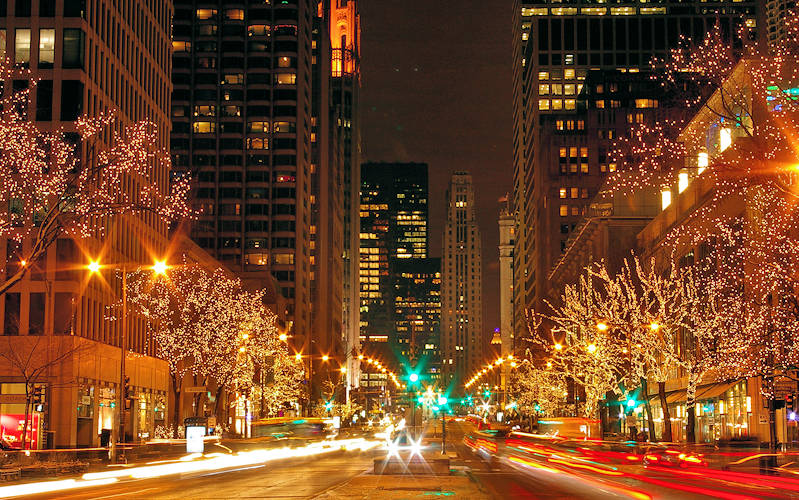 Michigan Avenue is famous for shopping, especially during the holiday season.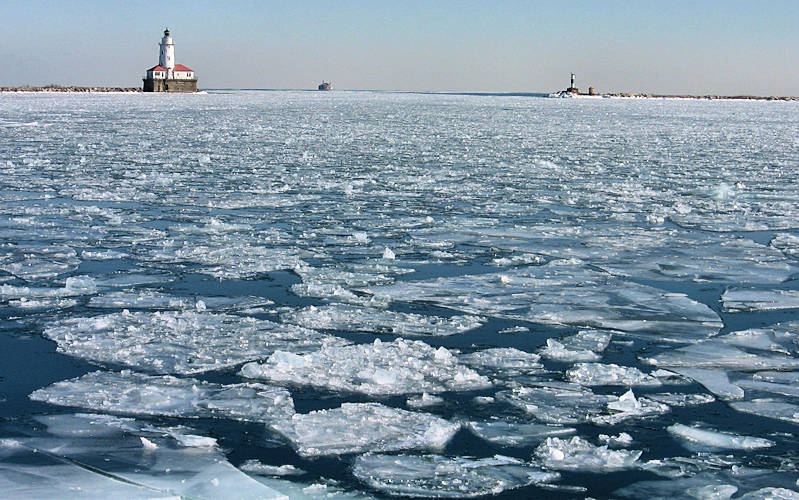 No doubt about it, winters can be brutal in Chicago. But I loved walking the city even on days that never got about zero to discover scenes like this across Lake Michigan.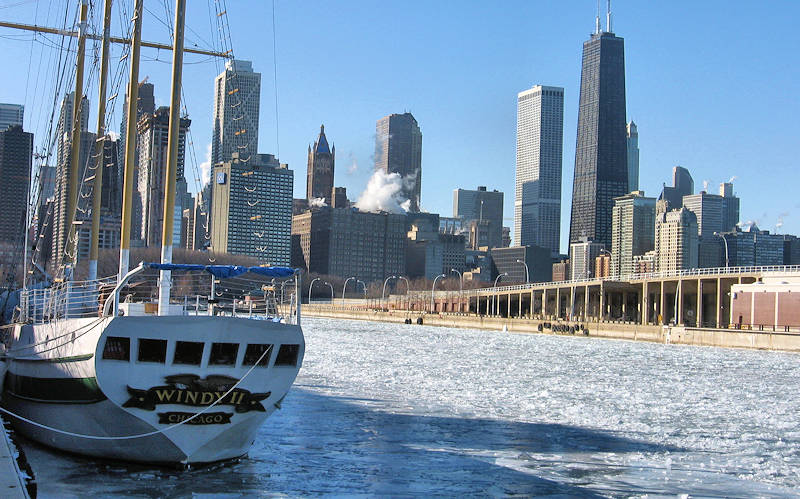 Looking toward the John Hancock Building from Navy Pier, across the frozen water.