Aloha! A trip to Hawaii is the ultimate wish trip for many. We discovered why, spending most of our time just on the one island of Maui. For an island only 48 miles long and 26 miles wide, the number of terrific things to see and do is mind boggling – thanks to a very diverse topography with spectacular coastal and mountain scenery. As a weather geek, I was fascinated by the extremely varying weather in such a small area. In the middle of the island is the highest peak at 10,000 feet. The average high temperature there is 63 degrees. On the windward slopes, find lush rain forests that received 300+ inches of rain a year. On the leeward side, find more of a desert feel with just 17 inches of rain a year.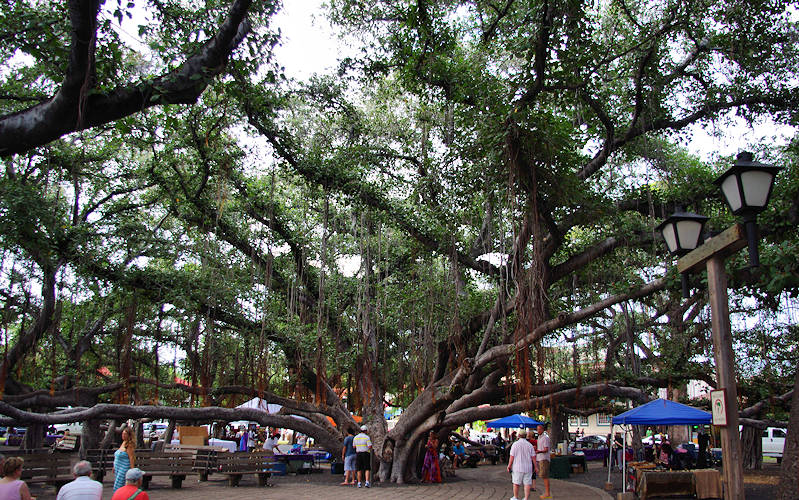 We began our trip in Lahaina, home of the largest banyan tree in the United States, covering almost two acres in the town square.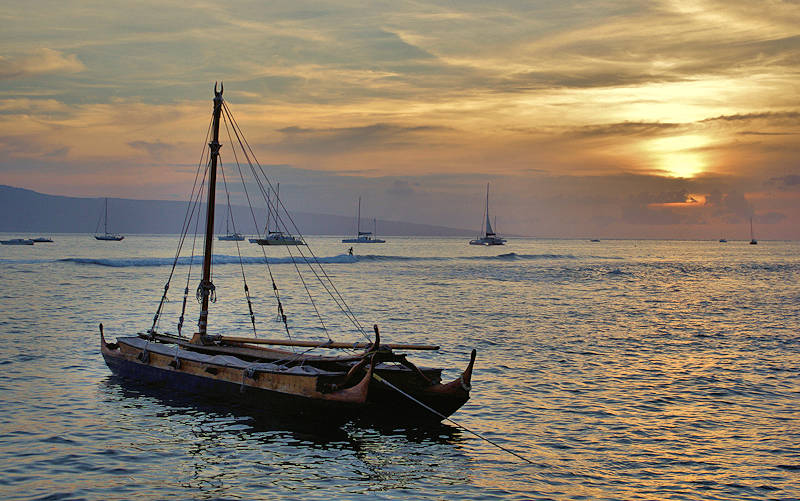 Lahaina has a great little downtown to explore, situated oceanside with beautiful sunsets.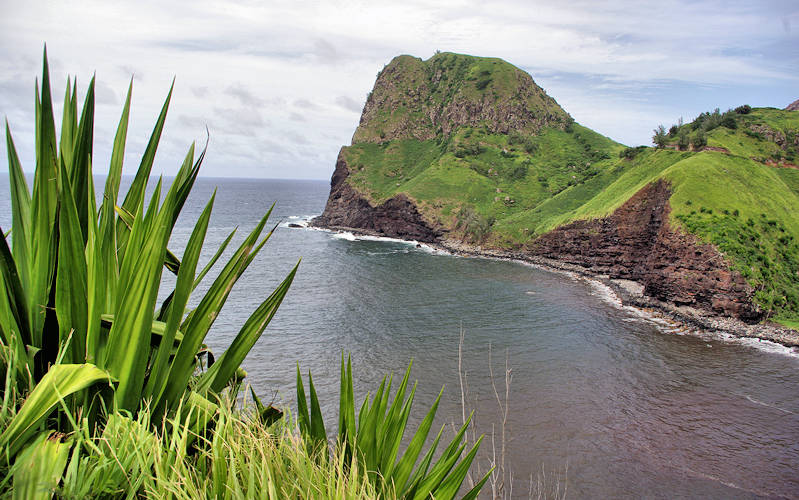 For the ultimate scenic drive on the west side of the island, take the West Maui Circle Drive. Start in Lahaina and drive through the popular Ka'anapali Beach area, home of many of the bigger beach resort hotels. The 60 miles or so will take several hours, especially since the last section, the Kahekili Highway, has winding narrow cliffside stretches. Luckily, we had an expert local driver (our friend David) that knew how best to navigate the one-lane sections with two way traffic. This last part is not a drive for the timid or nervous, but it has some spectacular views including this stop at the Kahakuloa Head.
Find many scenic coastline stops along the West Maui Circle Drive.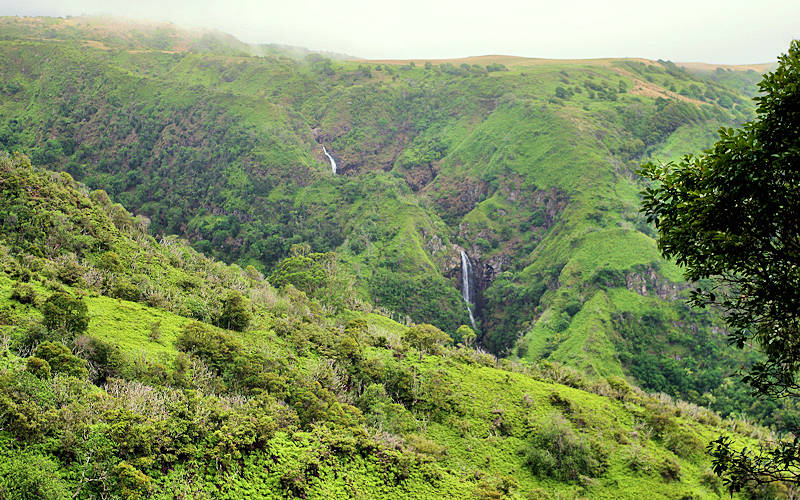 The Waihee Ridge Trail is a super scenic hike in West Maui that takes you 2.5 miles up into the lush mountains, ascending about 1,500 feet in elevation.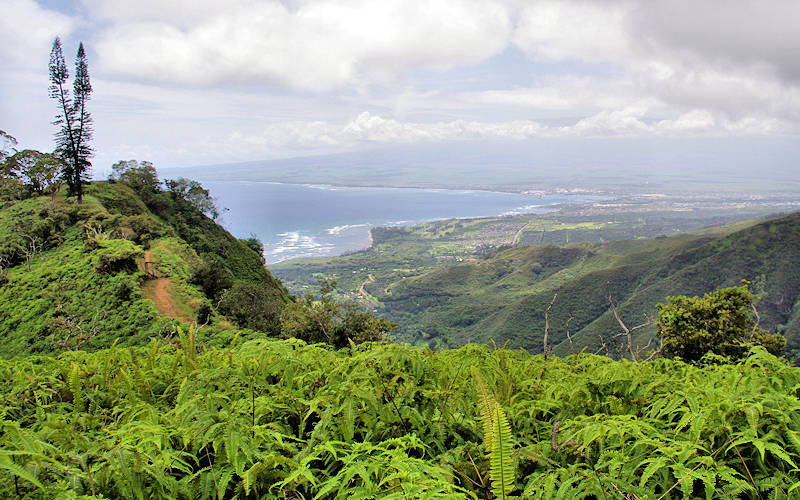 Hike the Waihee Ridge Trail early since clouds usually roll in by mid day, blocking some of the spectacular vistas of waterfalls and valley views to the coast.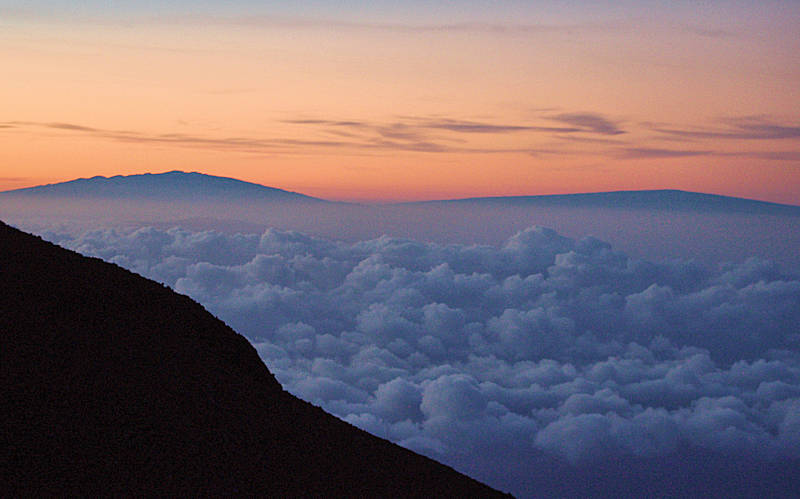 Watching the sunrise from atop Haleakala volcano at 10,023 feet elevation is a must. Take a blanket or jacket since mornings are usually in the 40s. Since sunrise watching is so popular, you need to make reservations in advance to drive to the top. Since you need 1.5 hours driving time to reach the summit, you'll have to get up very early!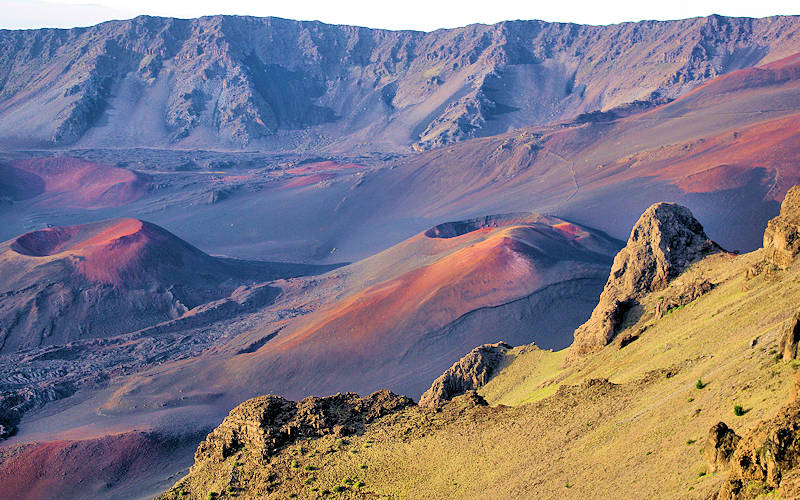 After sunrise, explore the striking landscape atop the Haleakala volcano.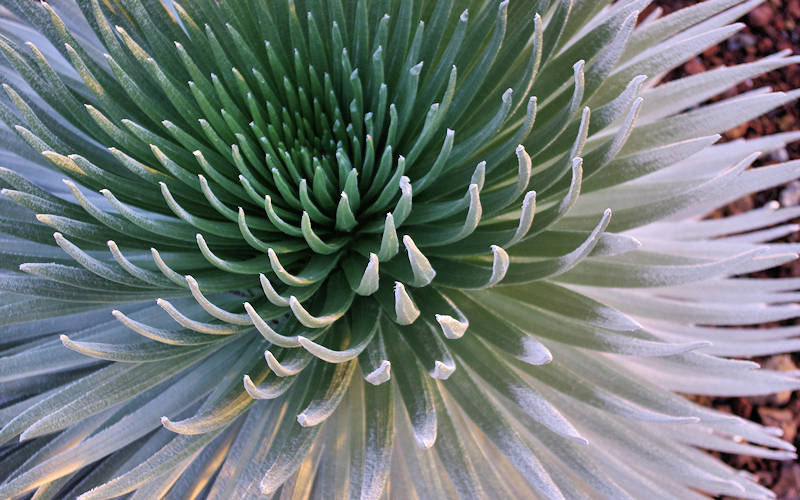 See the Haleakala silversword dotting the arid landscape.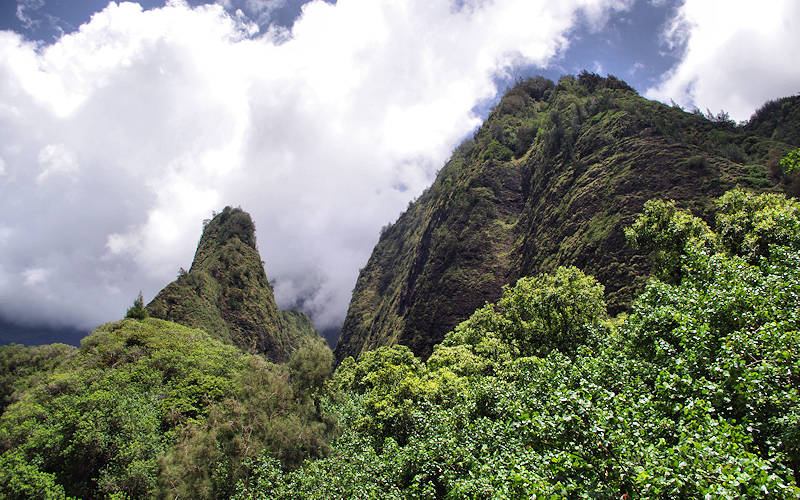 Iao Needle State Park is a great spot for easy strolls on paved paths through the lush valley.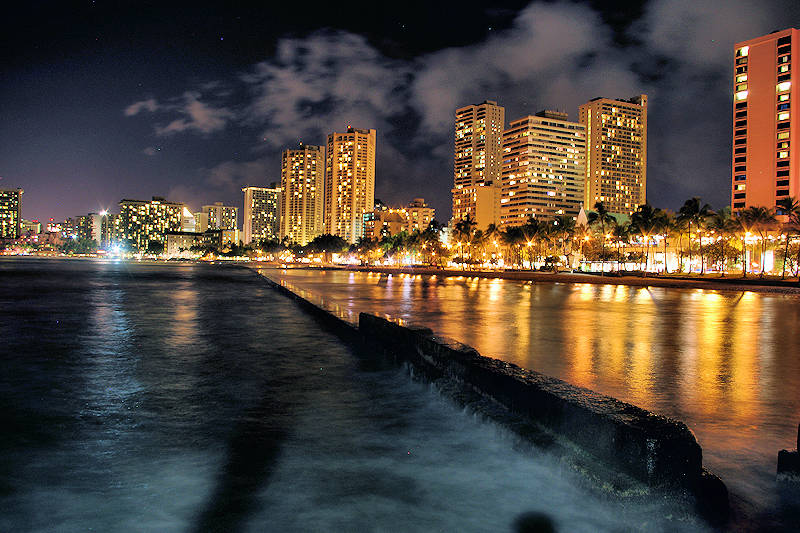 We flew over to Honolulu, Oahu for one night on the famous Waikiki Beach.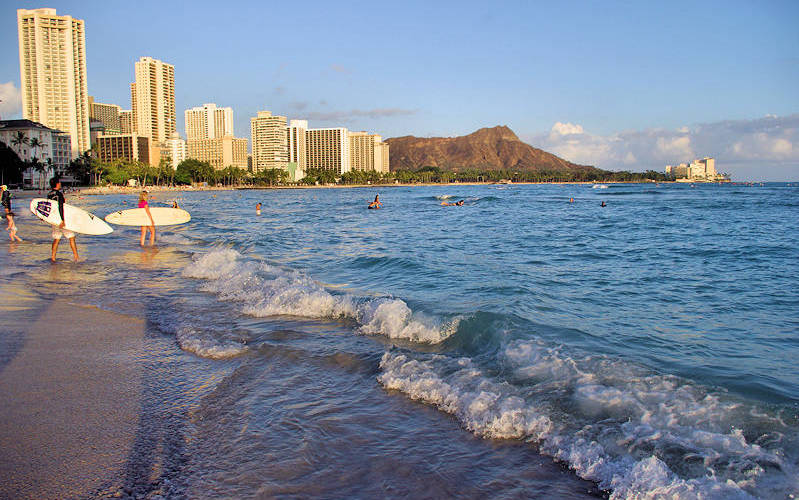 It was definitely exciting to walk the beach at Waikiki with the view of Diamondhead after seeing it so many times in movies and TV shows.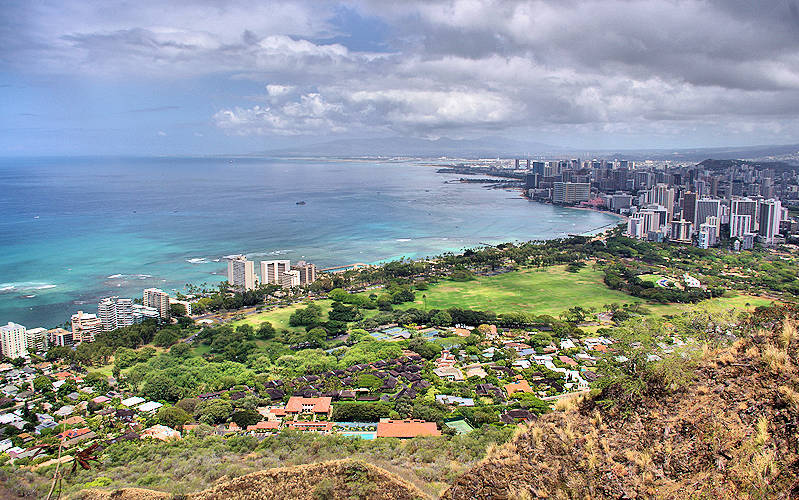 A hike to the top of Diamondhead is highly recommended. It's steep with lots of steps, so go early in the day if possible and take water. Oahu has much more to see, but we did not have time to explore any more of that island since we had plans back in Maui.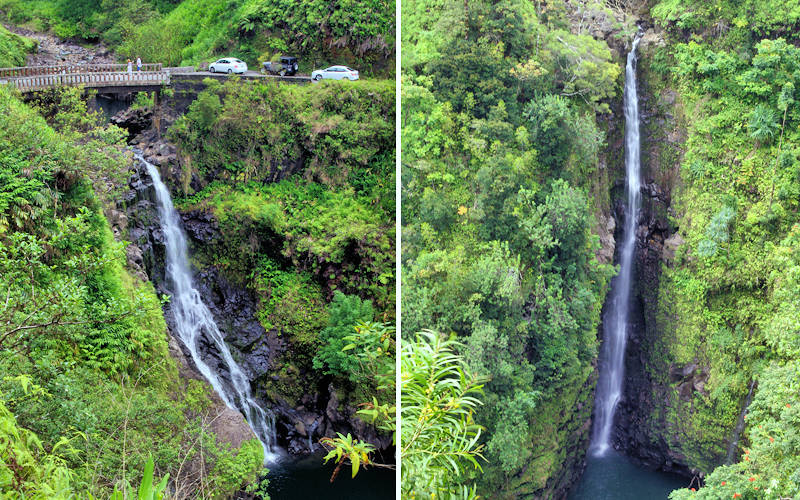 Back on Maui, the famous Road to Hana Highway runs 50 miles along the coast with black sand beaches, dramatic cliffs, waterfalls and lush rain forests. With 620 curves and 46 one-lane bridges, it takes 2.5 hours to drive one-way without stopping. There are plenty of scenic spots along with way, so allow a full day. While most drive out and back in a day, we stayed two nights at the end in tiny Hana on the far east tip of the island.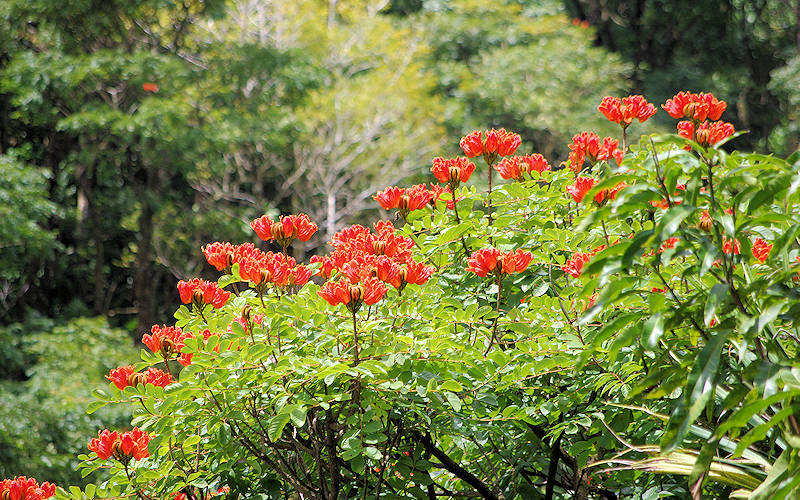 The African Tulip Trees provide pops of color in the treetops.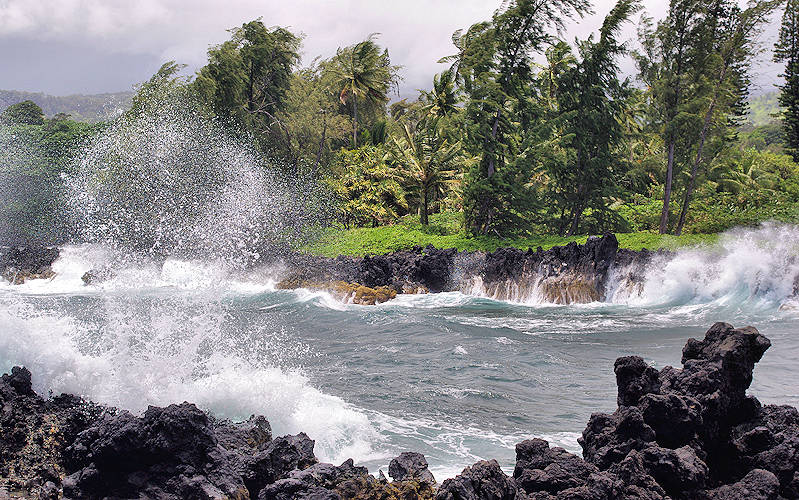 Our favorite oceanfront stop along the Road to Hana was Waianapanapa State Park with trails along lava cliffs with waves crashing.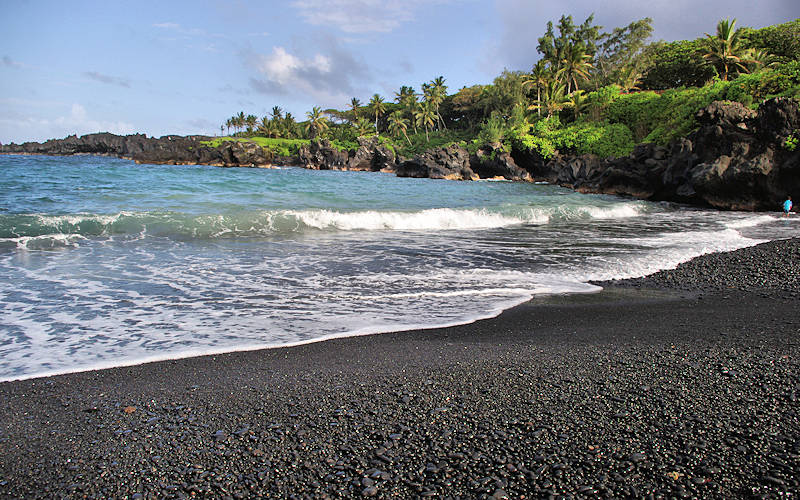 Walk a gorgeous black sand beach at Waianapanapa State Park.
In Hana, we stayed two nights on a deserted black sand beach in a condo rental (Hana Kai Maui) – complete with stunning sunrises. We loved this tiny village. Plan ahead! There are only a few places to stay since most visitors drive the road and turn around. We liked that!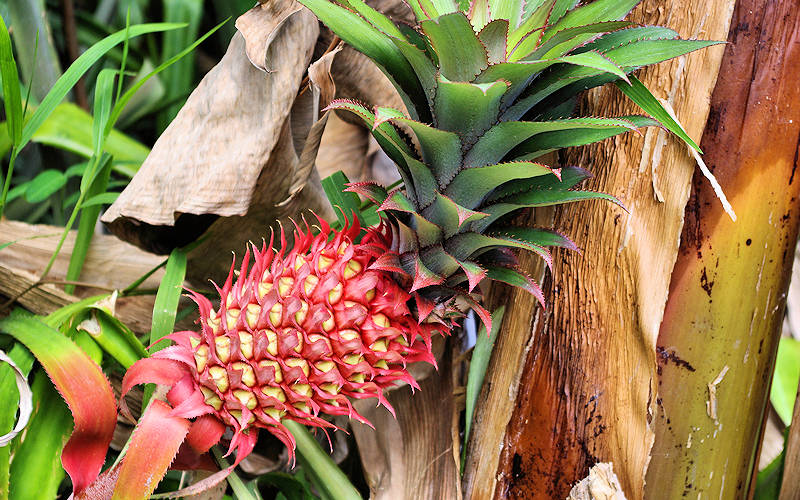 An interesting tour at the Ono Farms includes a tasting of many of their organic fruits.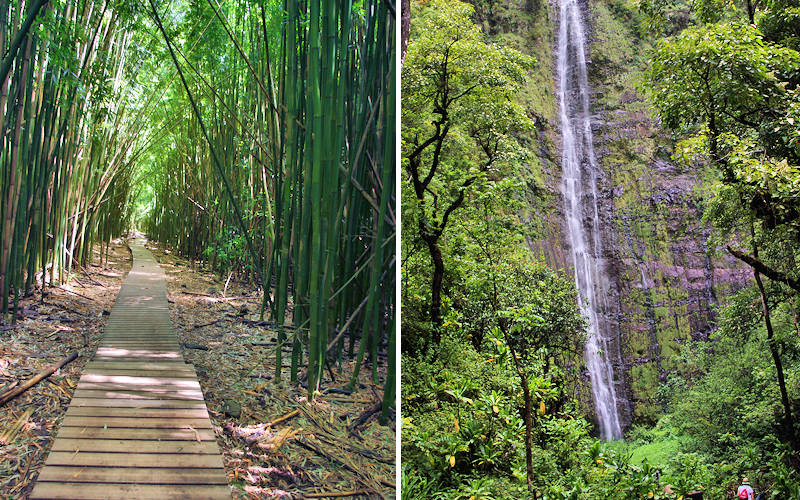 Another fantastic hike is the 2-mile Pipiwai Trail to the 400-foot Waimoku Falls. The section through a towering bamboo forest was especially delightful as the breezes clanked the trunks against each other – creating a giant wind chime. Nearby is 'Ohe'o Gulch (Seven Sacred Pools), another must easy hike with cascades and idyllic pools.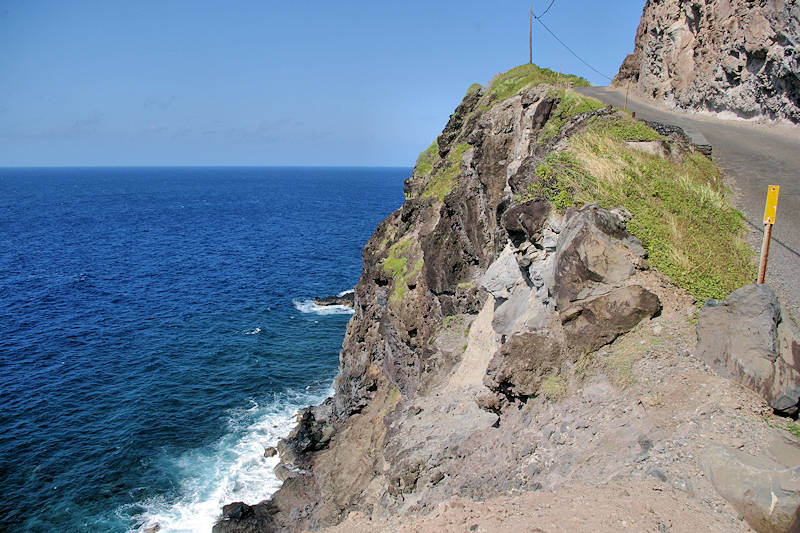 While most tourists drive to Hana and turn around, we drove the adventurous "Road Past Hana" to complete the full loop of eastern Maui around the Haleakala volcano. It's about a 50-mile drive back to Kahului, Hawaii.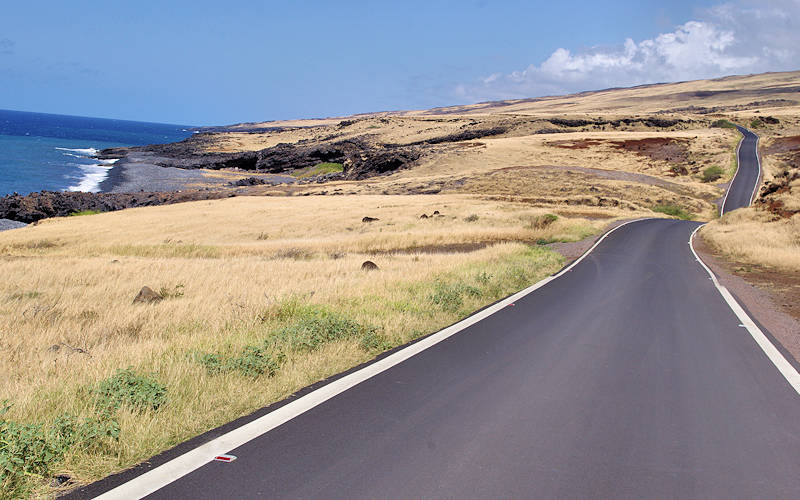 The first 30 miles or so takes you from a tropical rain forest with 300 inches of rain a year to a striking arid landscape with little rain. This drive is not for the faint of heart. The mostly one-lane road carries two-way traffic around blind curves atop oceanfront cliffs. Skilled drivers only! It's a very remote area of the island, so there are no services or cell phone service. So get gas, food and water before you head out.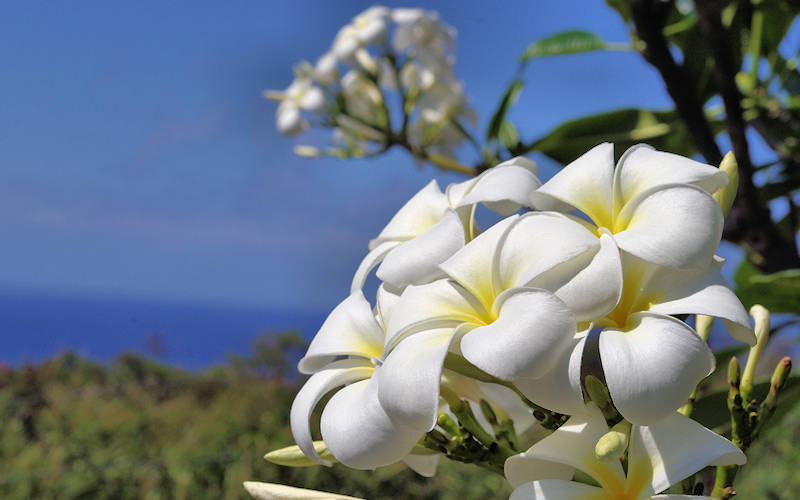 The gorgeous plumeria blooms along the Road Past Hana.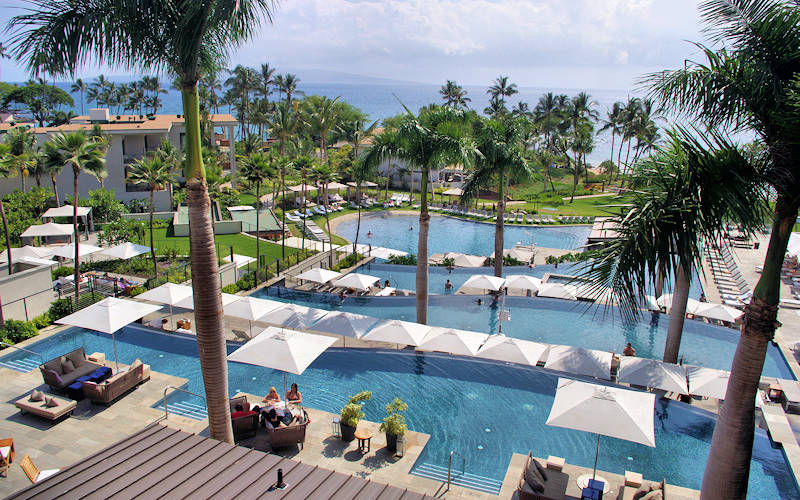 Since we got "maui'd in Maui", we splurged on our last three nights for plenty of pampering, pools and food at the new Andaz Maui At Wailea Resort. Wow! From poolside "set-ups" to paddling an outrigger canoe for snorkeling, the resort has plenty to do. Our favorite experience was the Chefs Table dinner inside the kitchen of their restaurant. One evening we walked to the nearby luau at the Marriott Wailea Beach Resort "Te Au Moana" – another Hawaiian tradition that is a must.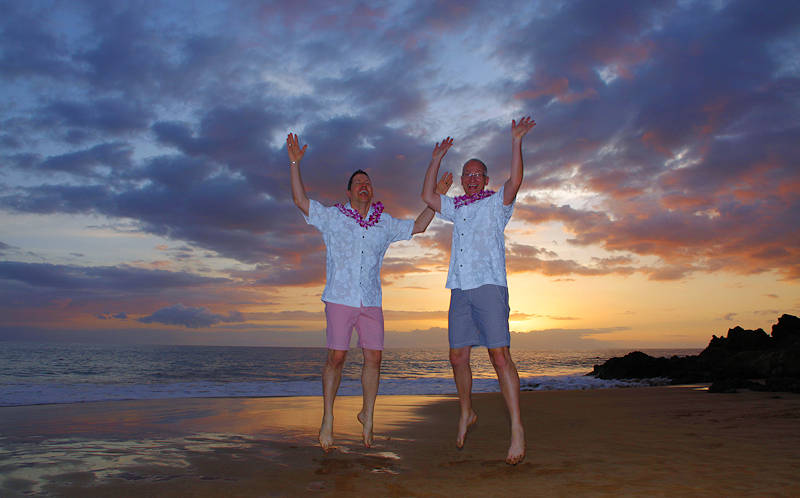 Maui will always be extra special since we had a sunset wedding on Po'olenalena Beach – May 5, 2014.