Rome, Italy, is certainly a global treasure, and it's one of the most beautiful cities that I've visited. I stayed a full week in the historic centre, listed by UNESCO as a World Heritage Site. During my 2009 visit, I walked a different section of the historic center every day for a week – all within a 3-mile radius. As you explore, find an amazing variety of art, sculpture, charming squares, and fountains around every corner.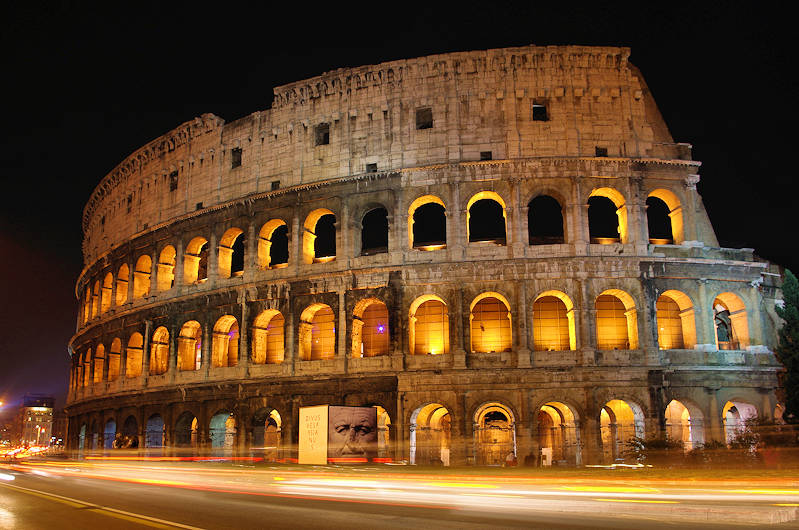 The Colosseo (or Colosseum) is certainly a must-see. It was built in 80 A.D. to hold 50,000 spectators!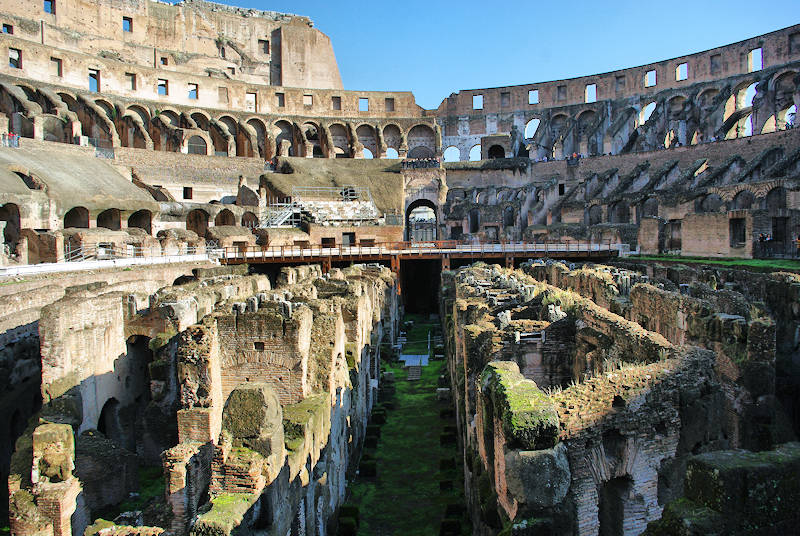 With most of the Colosseum floor removed, you see the maze of chambers underneath where the gladiators and animals waited their turn.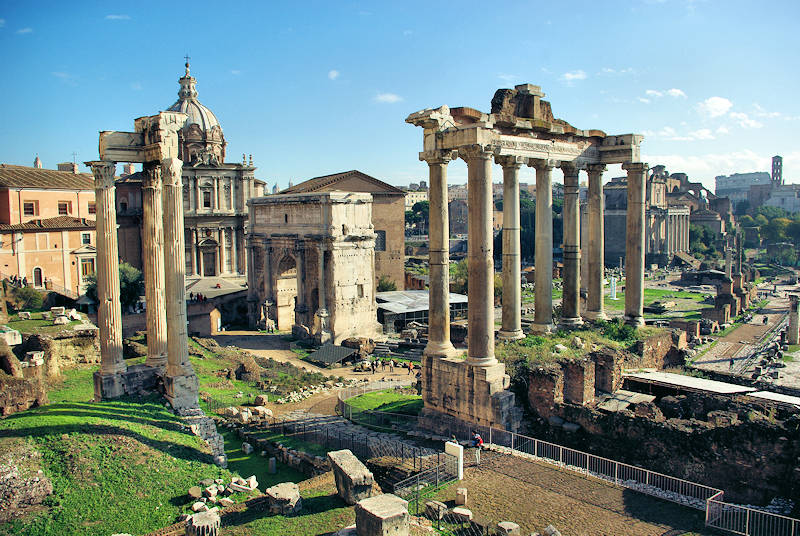 The Forum was the center of political, commercial and judicial life in ancient Rome.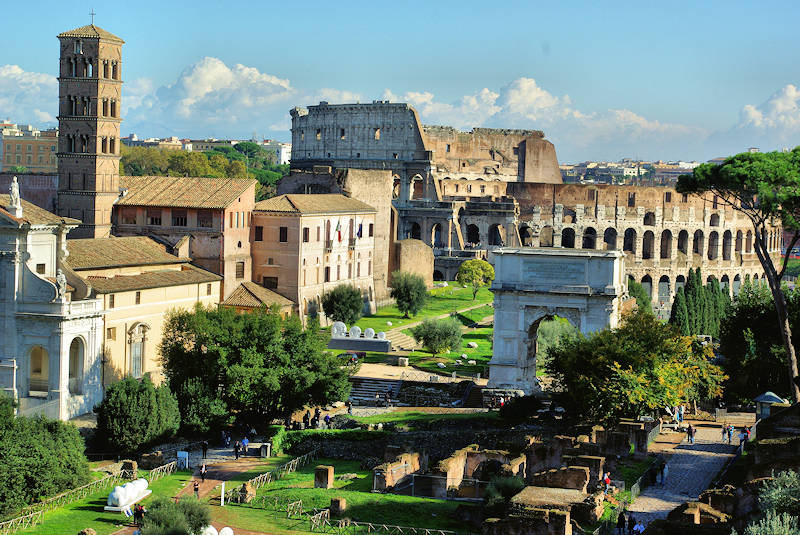 Located adjacent to the Colosseum, The Forum was my favorite area to explore. I took hundreds of photos here!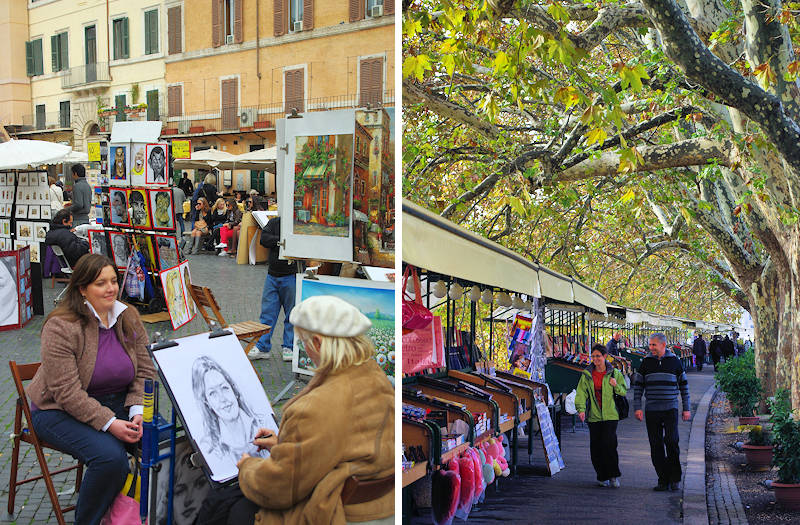 Artists and markets abound.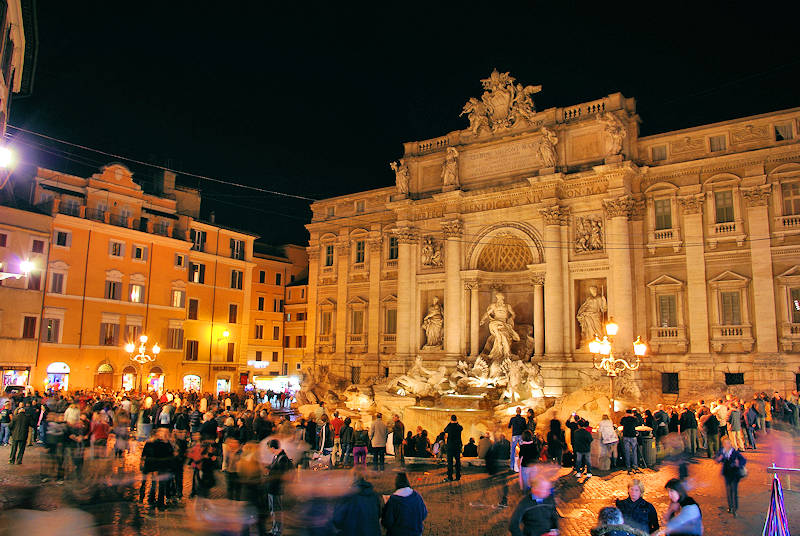 Crowds flock around the famous Trevi Fountain. Tossing one coin ensures a return trip to Rome, two coins for love; three coins for wedding bells!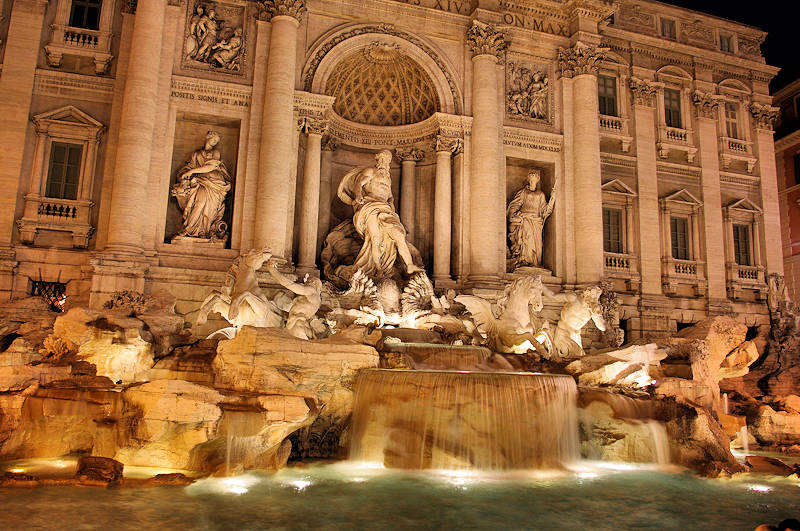 Close-up view of the Fontana di Trevi (Trevi Fountain).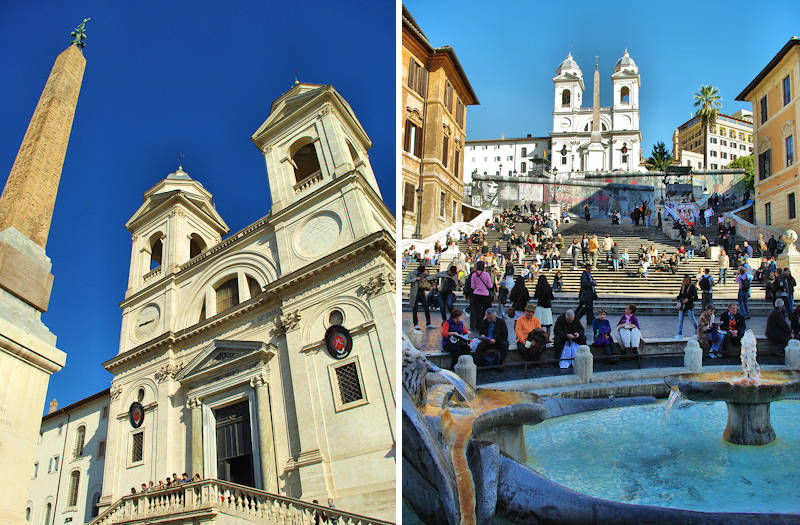 A longtime gathering spot is the Spanish Steps with Trinità dei Monti at the top.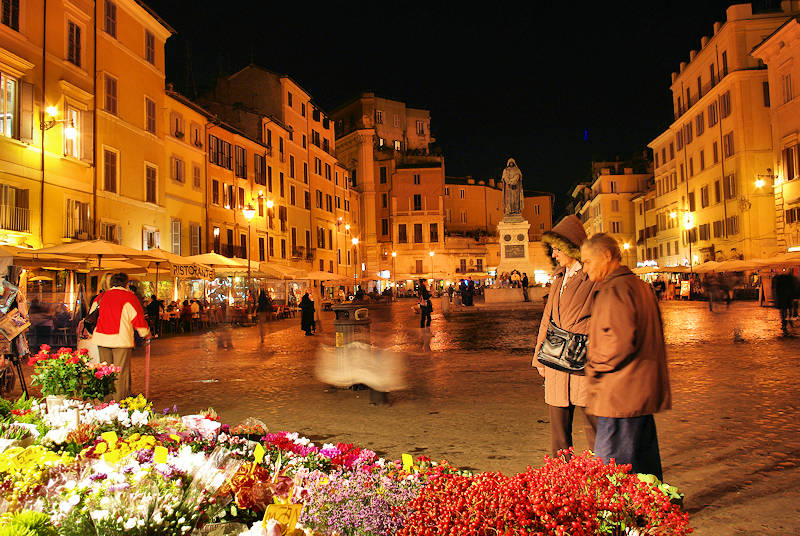 One of my favorite piazzas in Rome is Campo de Fiori (Field of Flowers) with plenty of restaurants and flower vendors.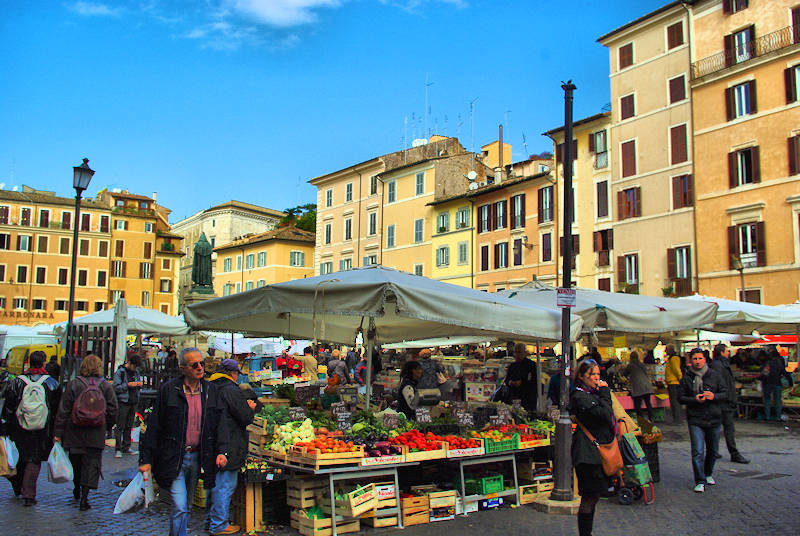 The market at Campo de Fiori is a great spot for picnic fare.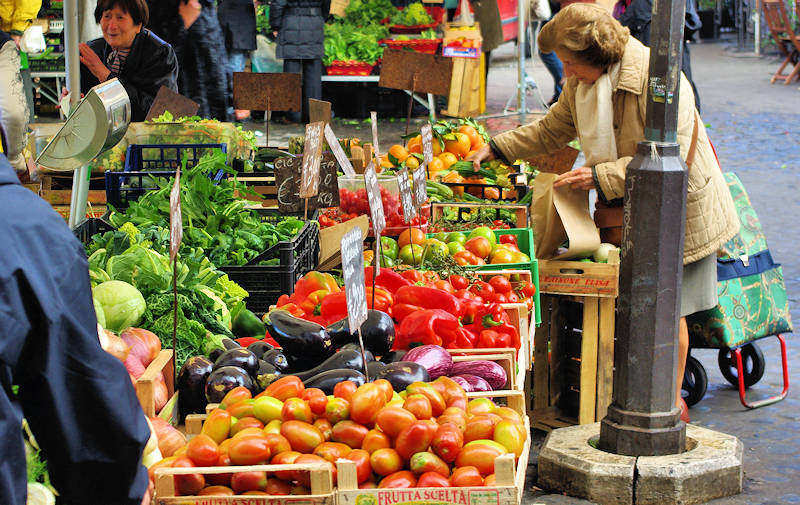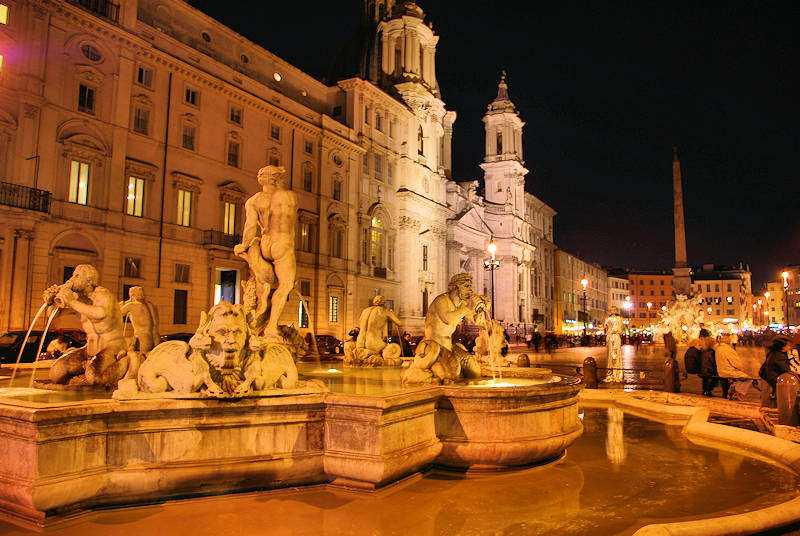 Piazza Navona is one of the largest piazzas in Rome, with several impressive fountains.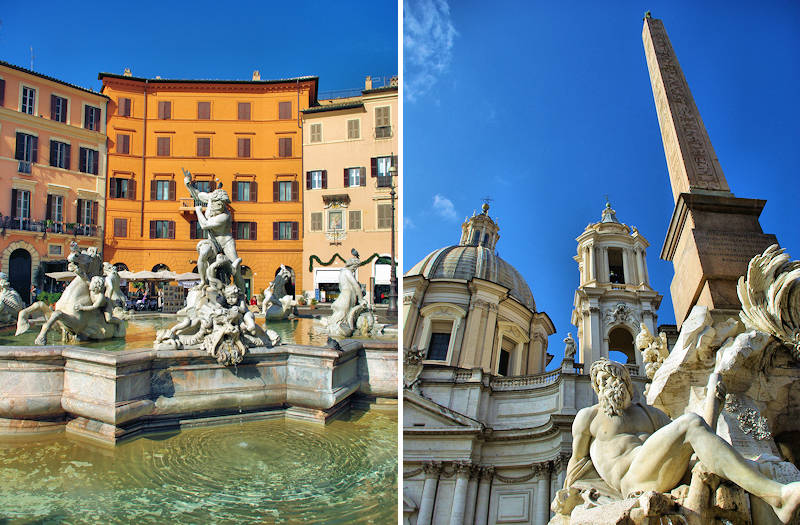 With more than 900 churches in Rome, there seems to be a beautiful basilica on every block – each with unique architecture, gorgeous art and plenty of history. I visited at least 40 of them, but included just a few in this photo tour. Of course, the must-see is St Peters and the Vatican!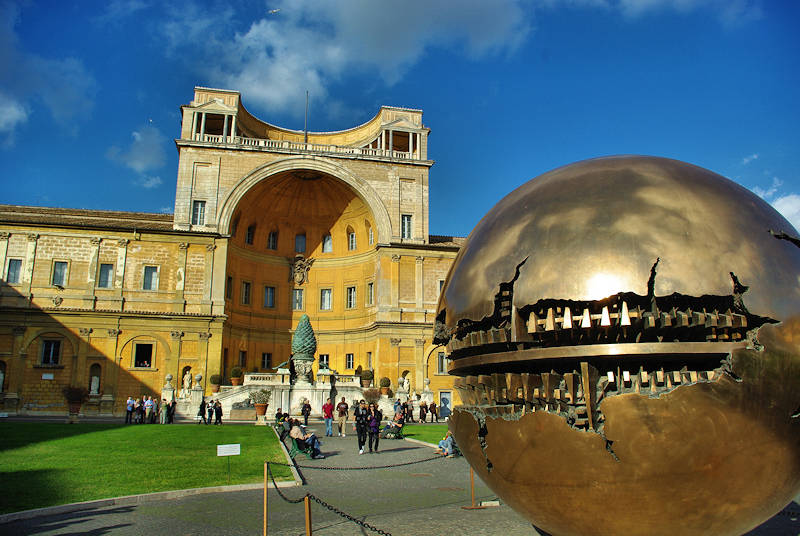 Start your tour of Vatican City at the Vatican Museum. Visit late afternoon to miss the tour bus crowds of the morning!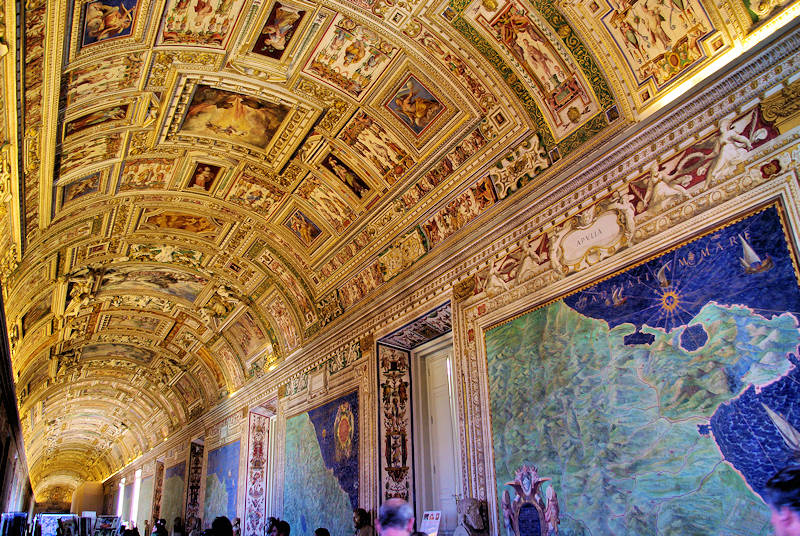 The amount of art crammed into the halls of the Vatican is amazing and overwhelming!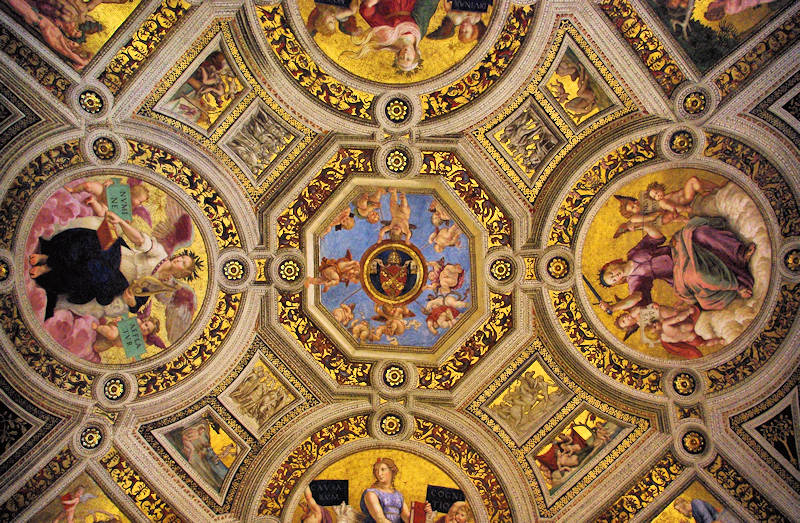 Don't forget to look up!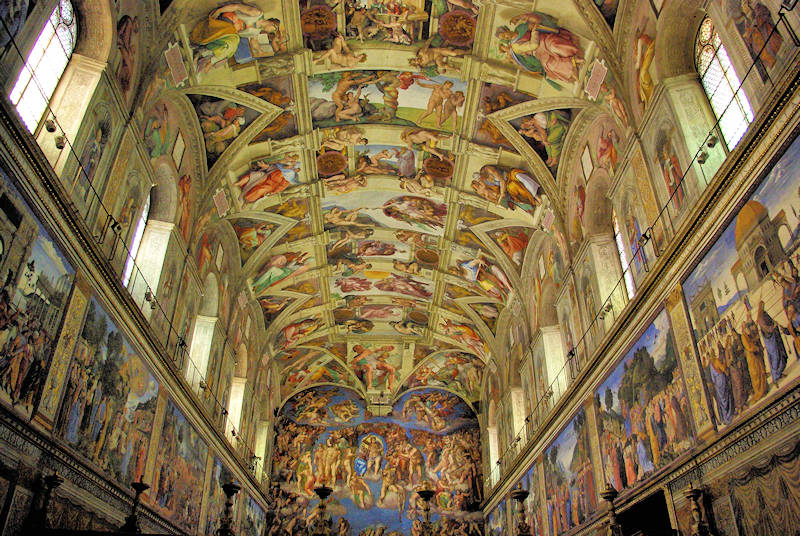 Sistine Chapel with its ceiling painted by Michelangelo in the early 1500s.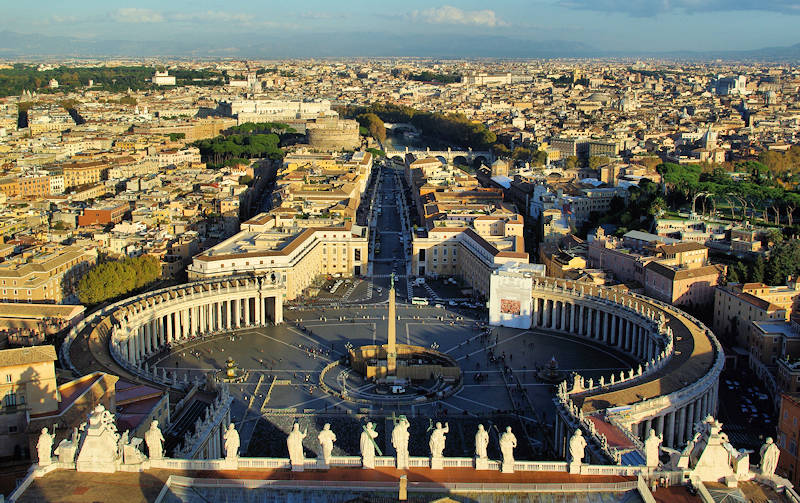 Climb the 550 stops to the top of dome of St Peter's Basilica for panoramic views of Vatican City & Rome.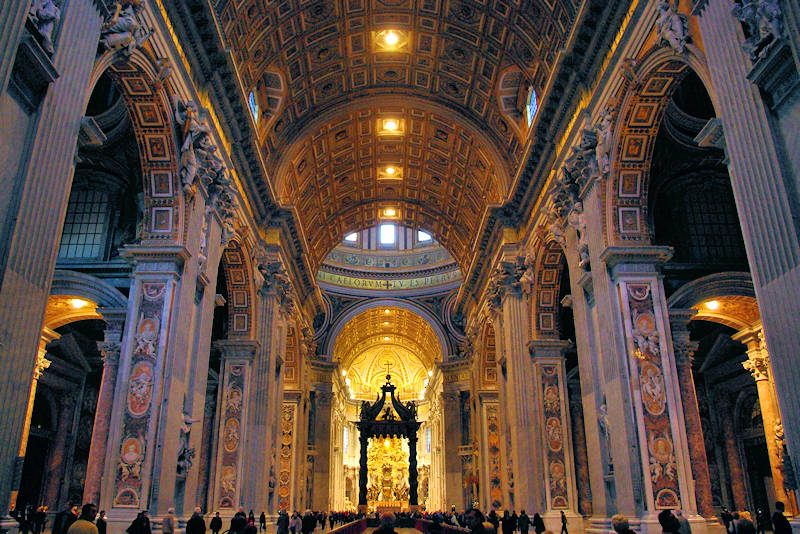 Inside the massive St Peter's Basilica – allow plenty of time for your visit. Take a guided tour to fully appreciate.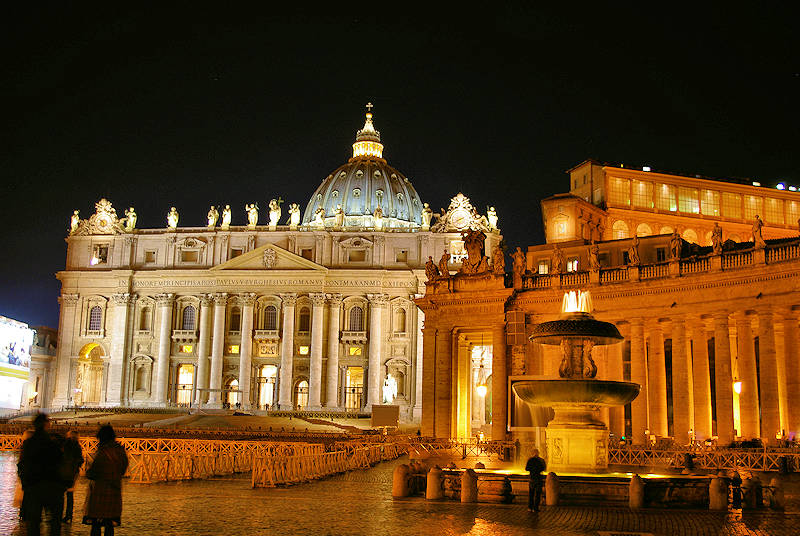 St. Peter's Square (Basilica S. Pietro) is spectacular at night.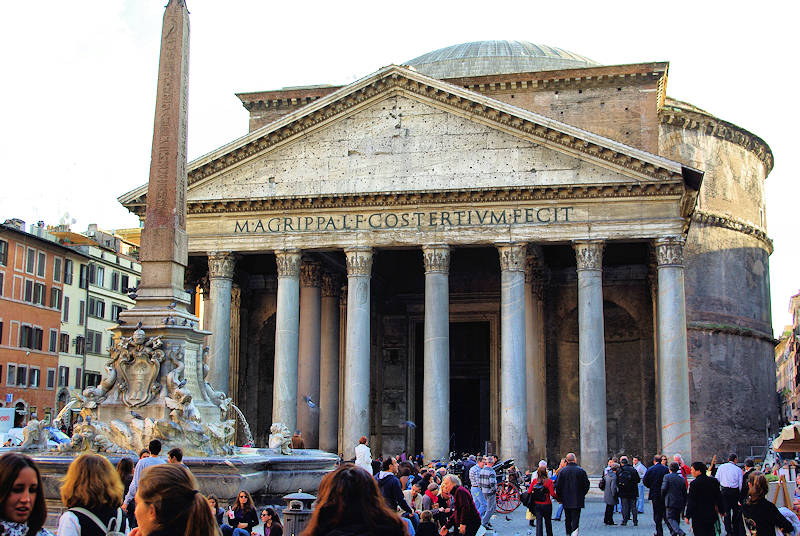 The Pantheon, built in A.D. 120. Definitely go inside – it is still the world's largest unreinforced concrete dome.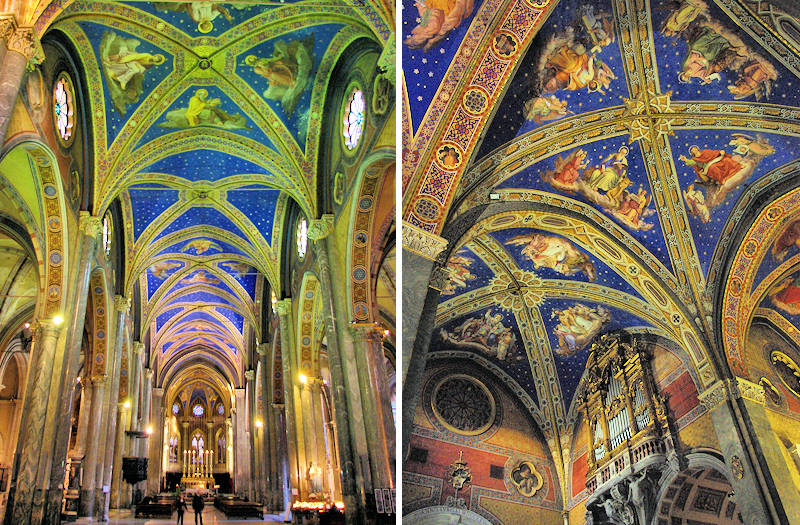 Basilica of Saint Mary of Minerva – completed 1370.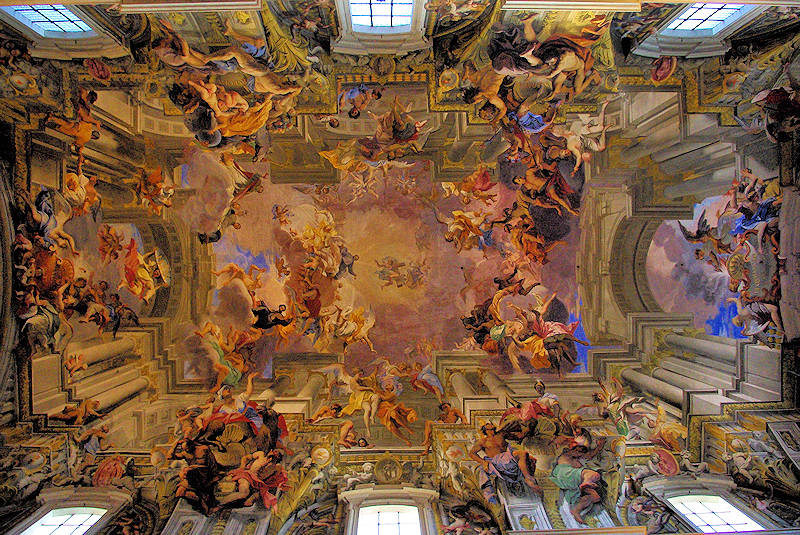 Church of Saint Ignatius of Loyola at Campus Martius (Chiesa di Sant'Ignazio di Loyola a Campo Marzio), built 1650.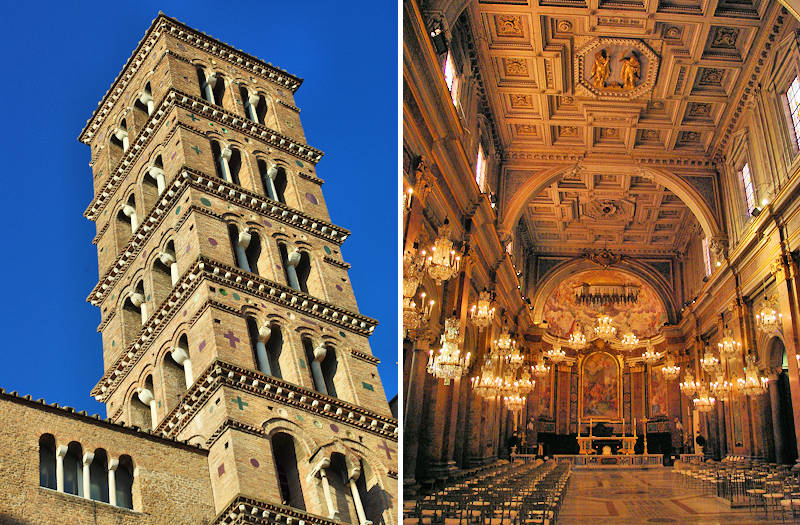 Santi Giovanni e Paolo was built around 450,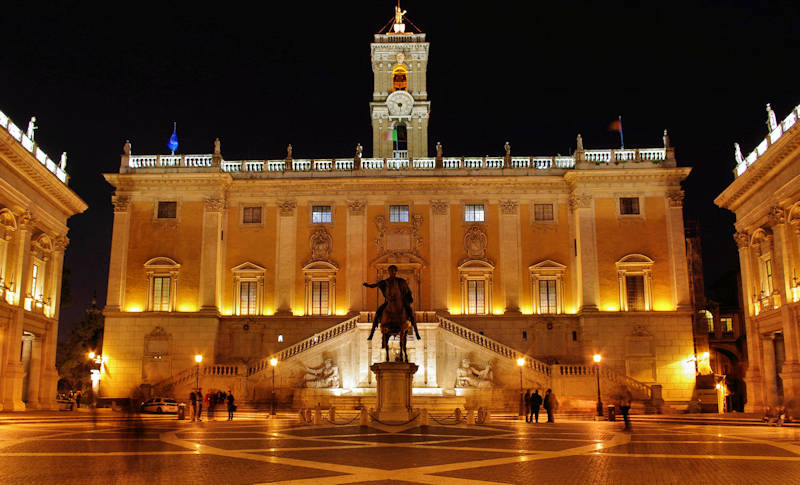 Piazza del Campidoglio on Capitoline Hill, one of the seven hills of Rome.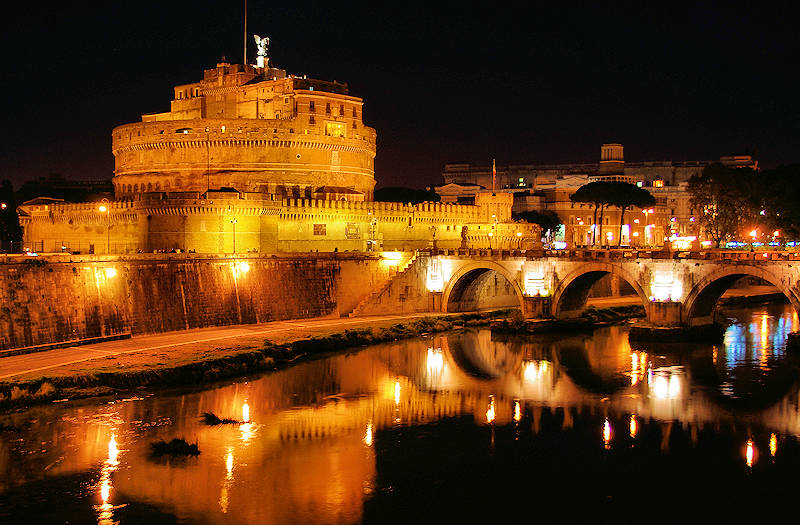 The Mausoleum of Hadrian, known as Castel Sant'Angelo, was initially commissioned by the Roman Emperor Hadrian as a mausoleum for his family in 123 AD. The building was later used by the popes as a fortress and castle, and is now a museum.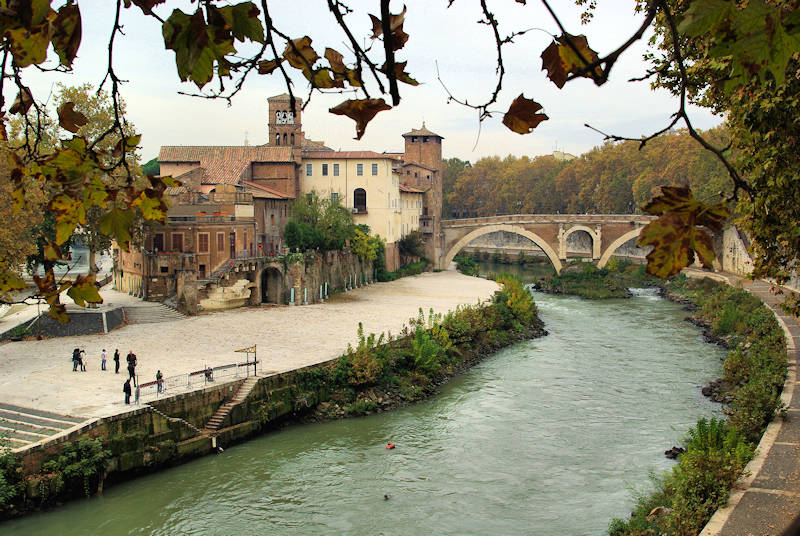 Isola Tiberina (Tiber Island)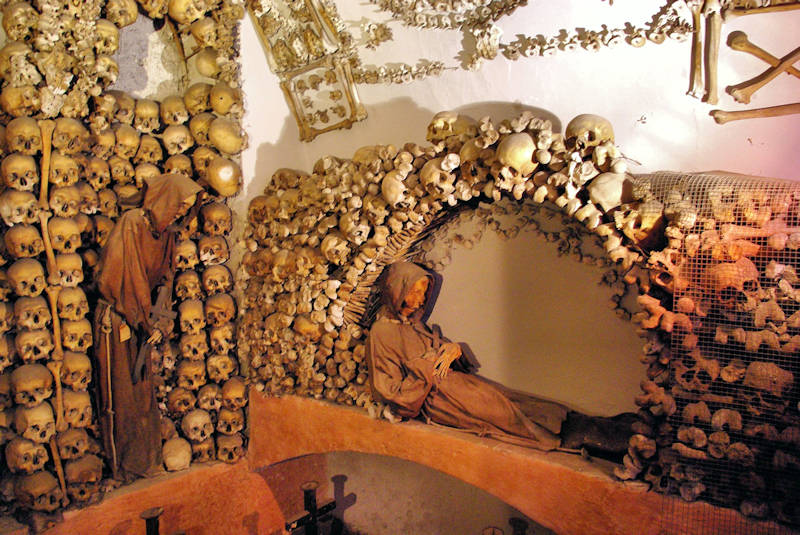 Cappuccin Crypt, below the church of Santa Maria della Immacolata Concezione, contains bones of more than 4,000 friars who died between 1528 and 1870 – artfully designed in six crypts.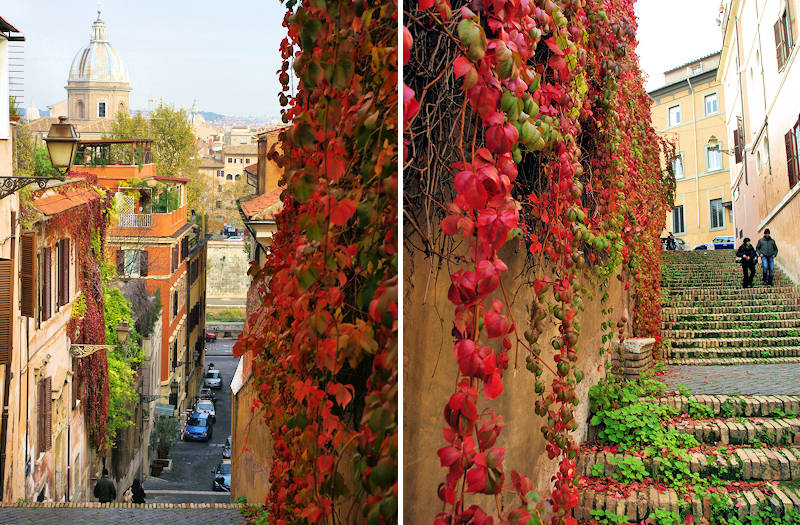 When you meander through the city, get off the beaten path to the quieter parts of Rome.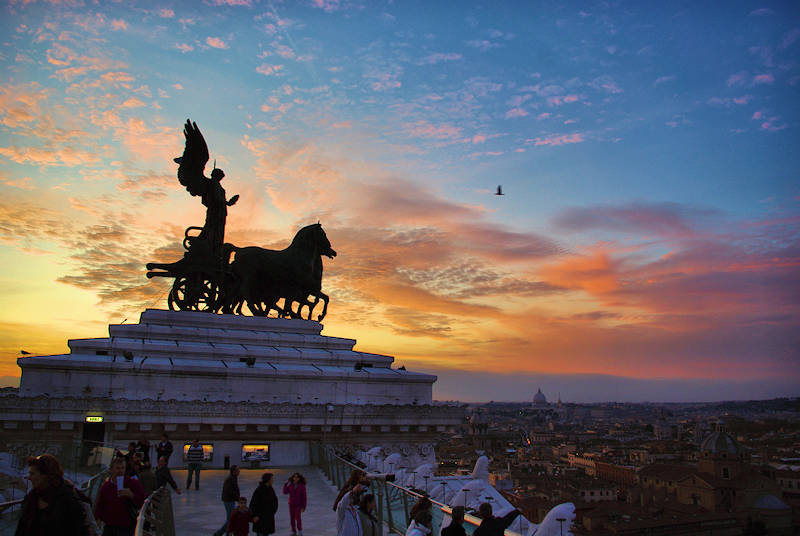 Don't miss the sunset from Monumento a Vittorio Emanuele II with panoramic views of Rome.