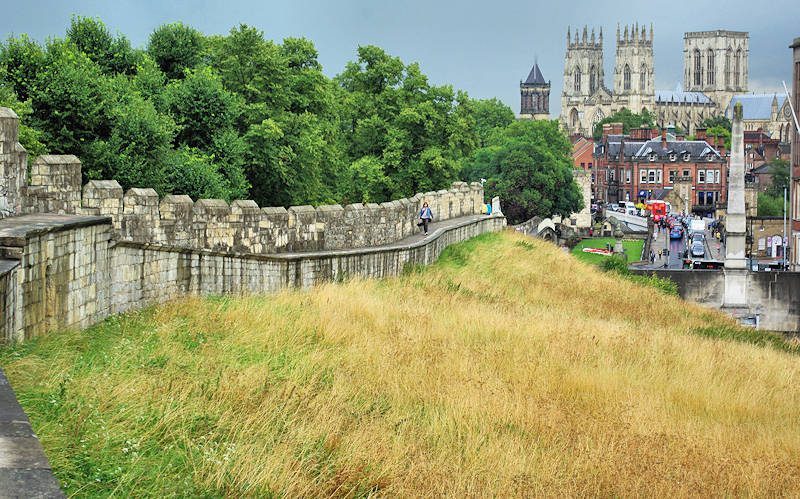 York, England, is a treasure – especially since much of its ancient wall survives. We loved walking along the walls, built between 12th and 14th centuries.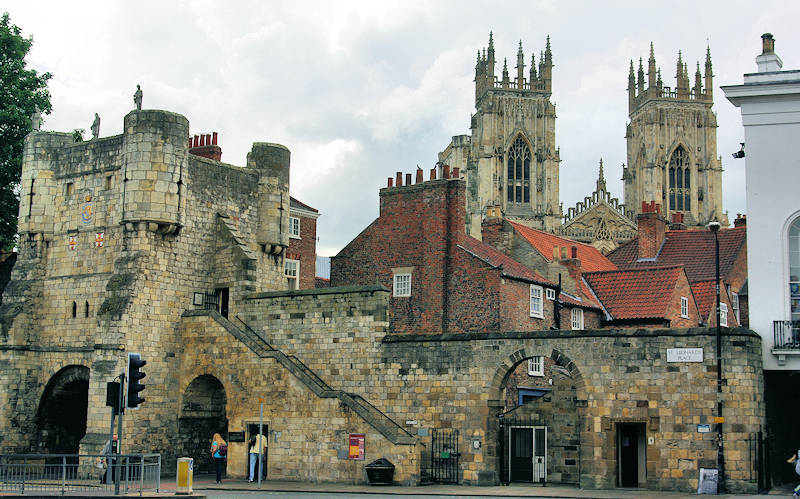 Bootham Bar Gatehouse was built in the 14th and 19th centuries. Romans first built a wall around 71 AD.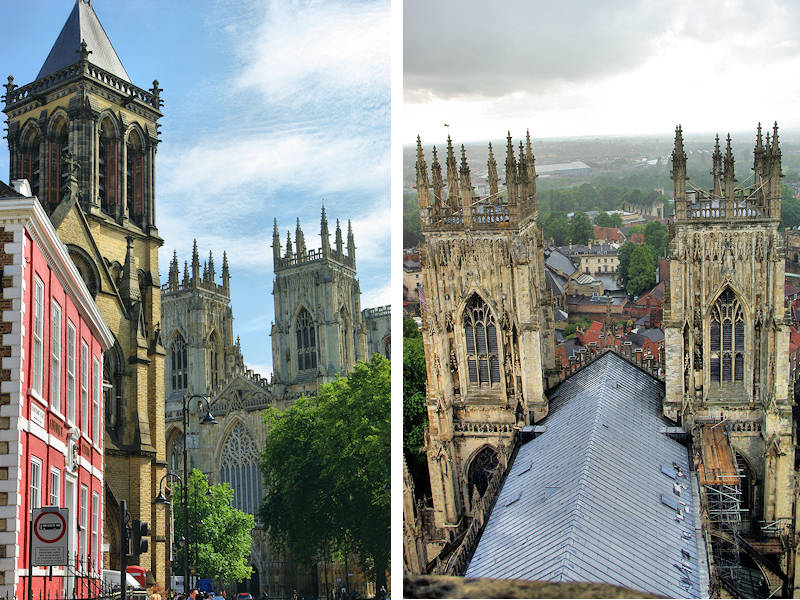 Enormous York Minster was begun in about 1230 and completed in 1472. The first church at this location was built in the 600s.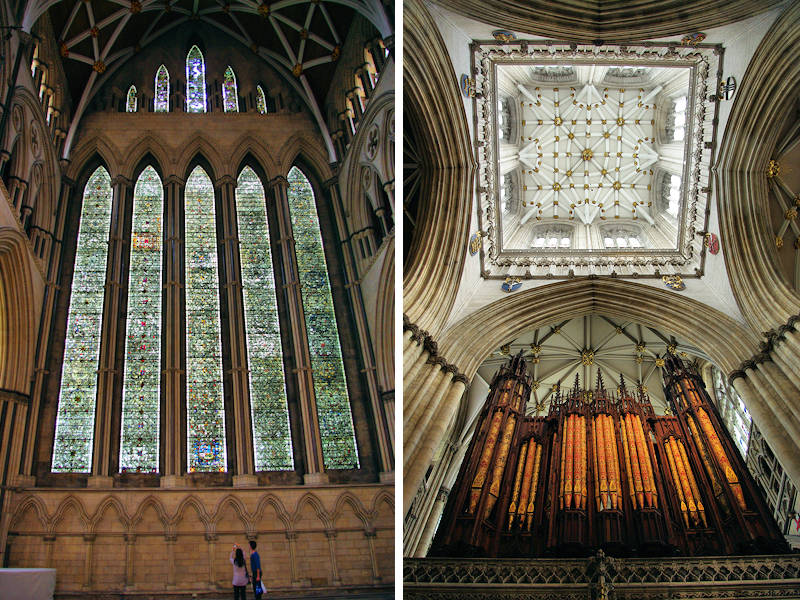 50-Foot tall "Five Sisters" window (left) has 200,000 pieces of glass – built around 1260.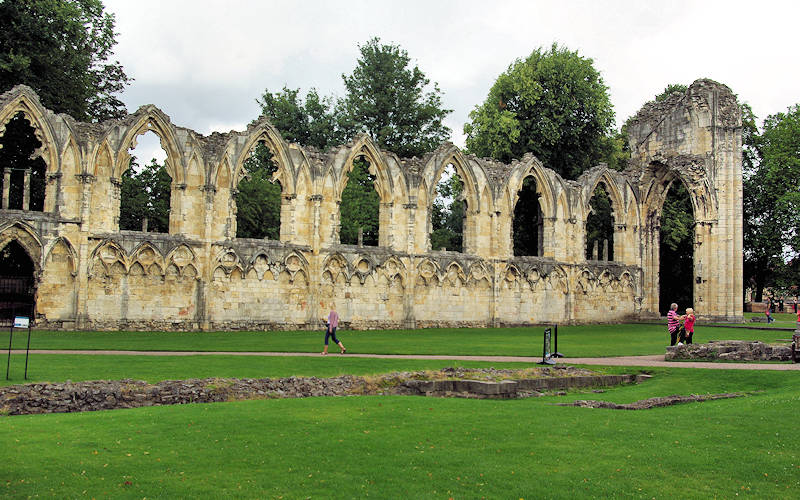 The Abbey of St Mary, built in late 1200s, was destroyed in the 1500s after the dissolution of the monasteries under Henry VIII. Take a fabulous free guided walking city tour by the Association of Voluntary Guides to discover many fascinating places.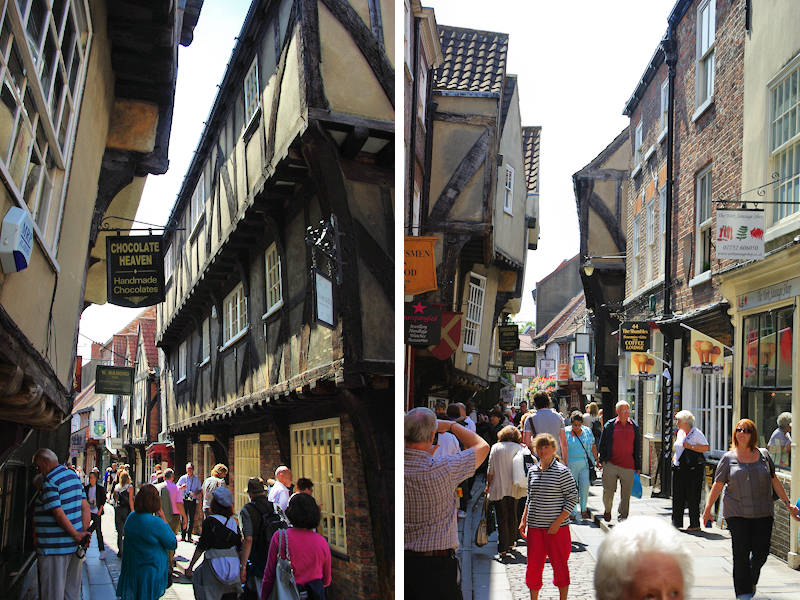 One of the most popular places in York is The Shambles, a narrow medieval street.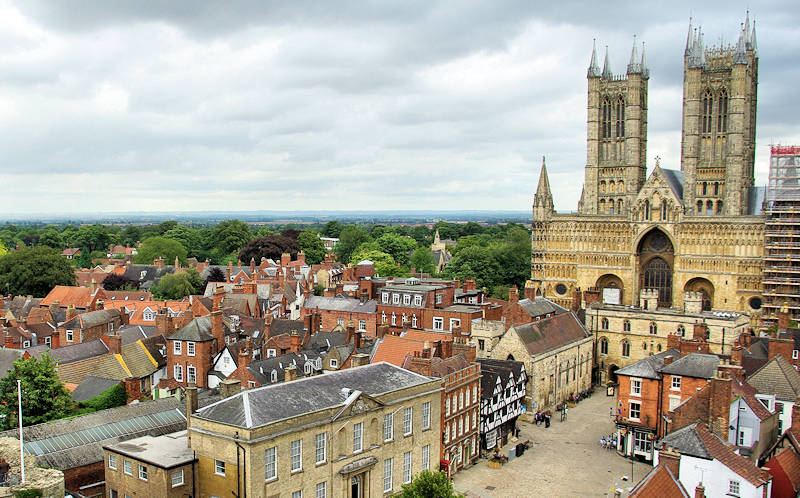 Lincoln was the best surprise of this trip – a picturesque Medieval town. Lincoln Cathedral (The Cathedral Church of the Blessed Virgin Mary of Lincoln) towers above the city atop a hill, so it can be seen for many miles around. It's about 80 miles from York.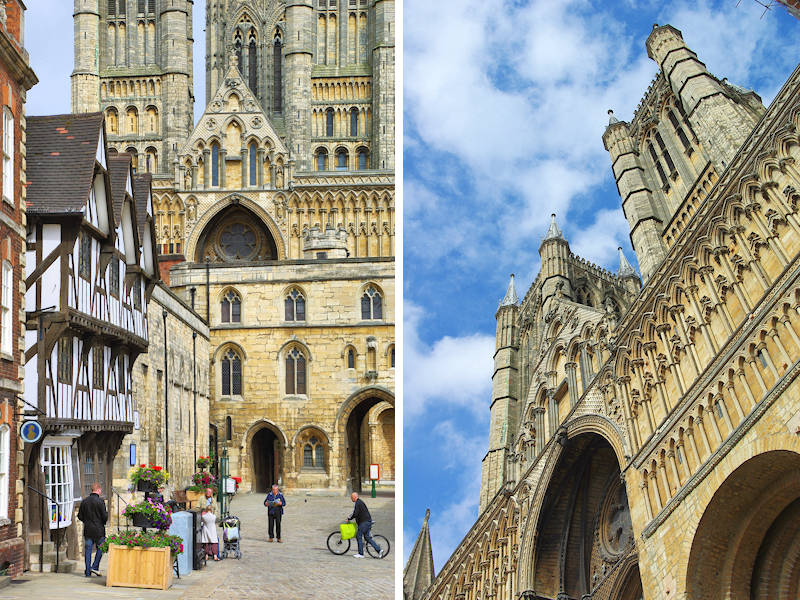 Built between 1185-1311, it was the tallest building in the world for 249 years (1300–1549). The central spire collapsed in 1549 and was not rebuilt.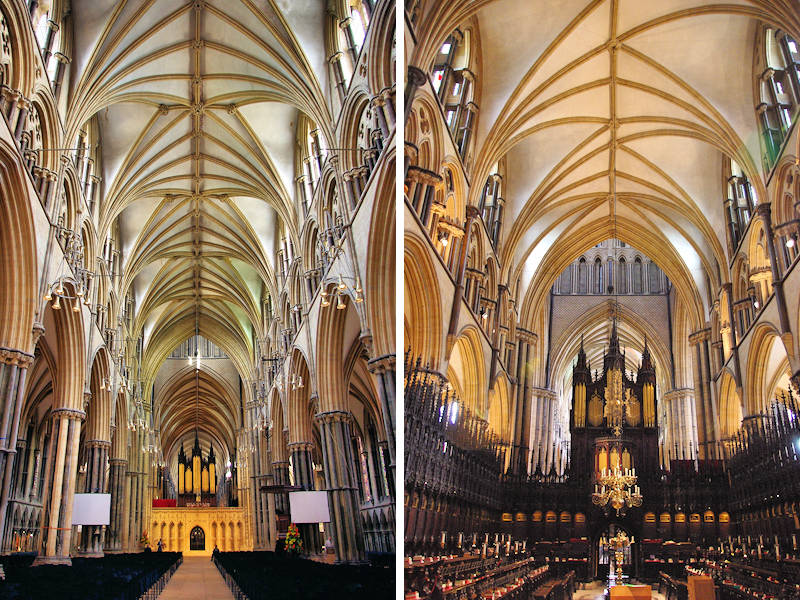 David was taking a tour of and playing cathedral organs in England.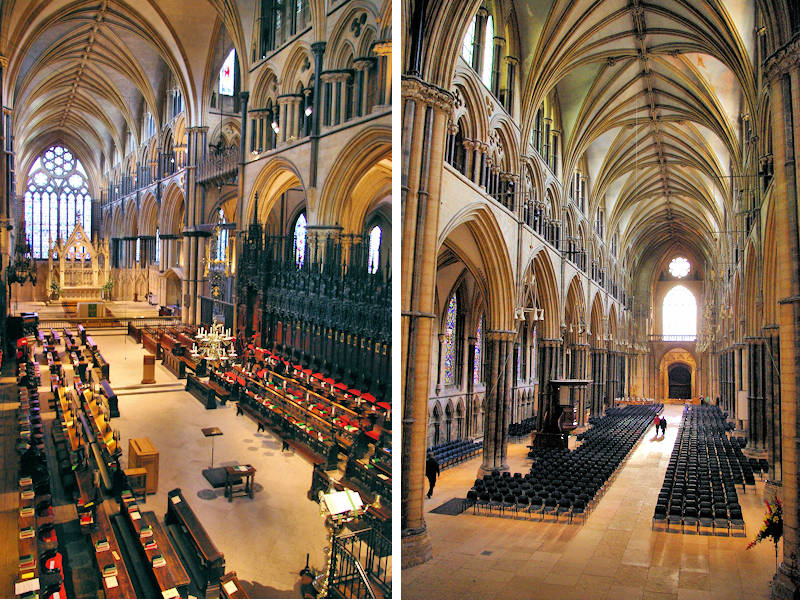 Looking both directions from the organ loft at Lincoln Cathedral.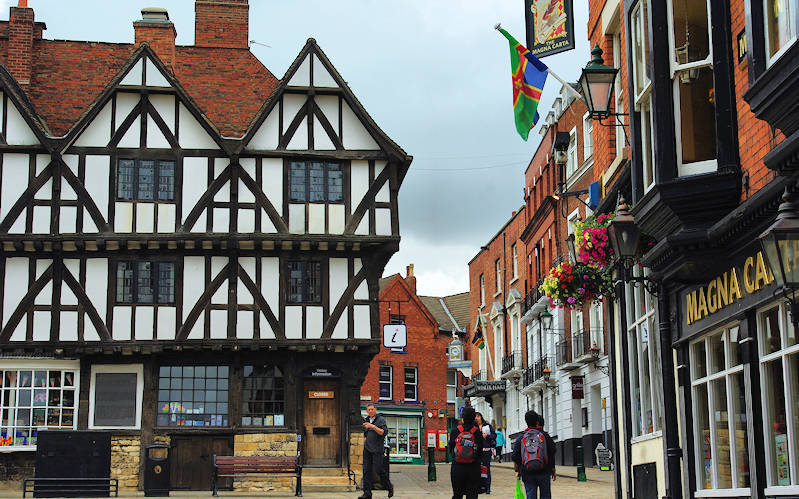 Charming Castle Square in Lincoln connects the Cathedral to Lincoln Castle.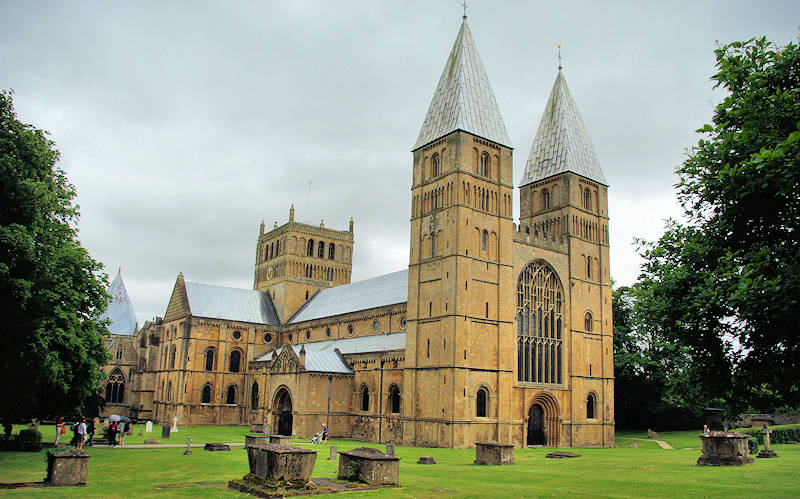 Southwell Minster, built around 1150 is located in the small village of Southwell. It's about 26 miles from Lincoln.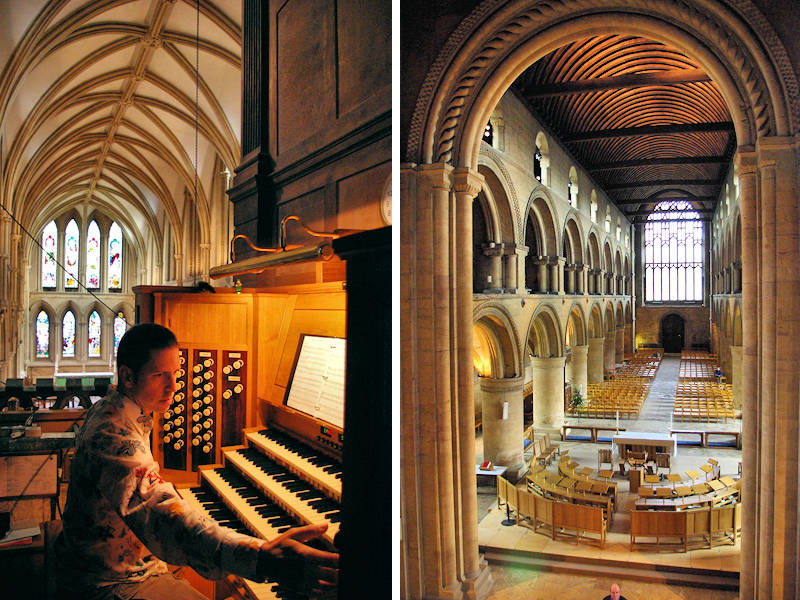 David tests out the organ that dates back to the 1700s.
We love to explore ancient cemeteries, like the one at Southwell Minster.